SNH48 revealed the title and details of the 1st generation graduation EP on September 1st, 2020.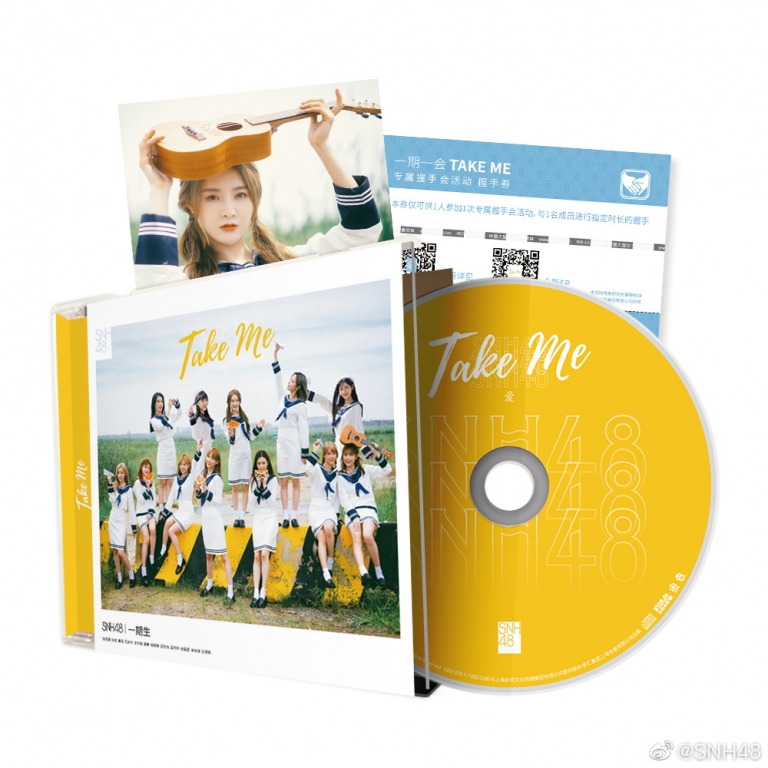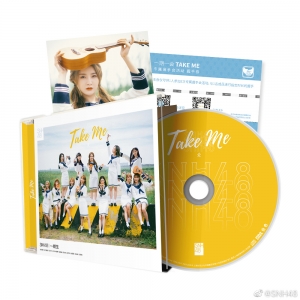 Since this is to commemorate the pioneers, the EP will be released in multiple versions: a regular EP, a version without the CD but with everything else, and one special limited edition individual version for 11 of the 12 members. Xu JiaQi (Kiki) is unable to be part of this segment due to her current contractual obligations with the IQIYI group "THE9".
The regular version will contain the graduation single "Take Me" and the graduation songs of each members (again with the exception of Kiki). The individual version will feature one member on the cover and the content will include photos, lyrics, and a personal message from that member.
The numbers of all version will be limited to ensure that fans who purchase them are able to take advantage of the handshake tickets that will be included. Since only the 1st gens will be at the handshake, capacity becomes a concern.
Sales matter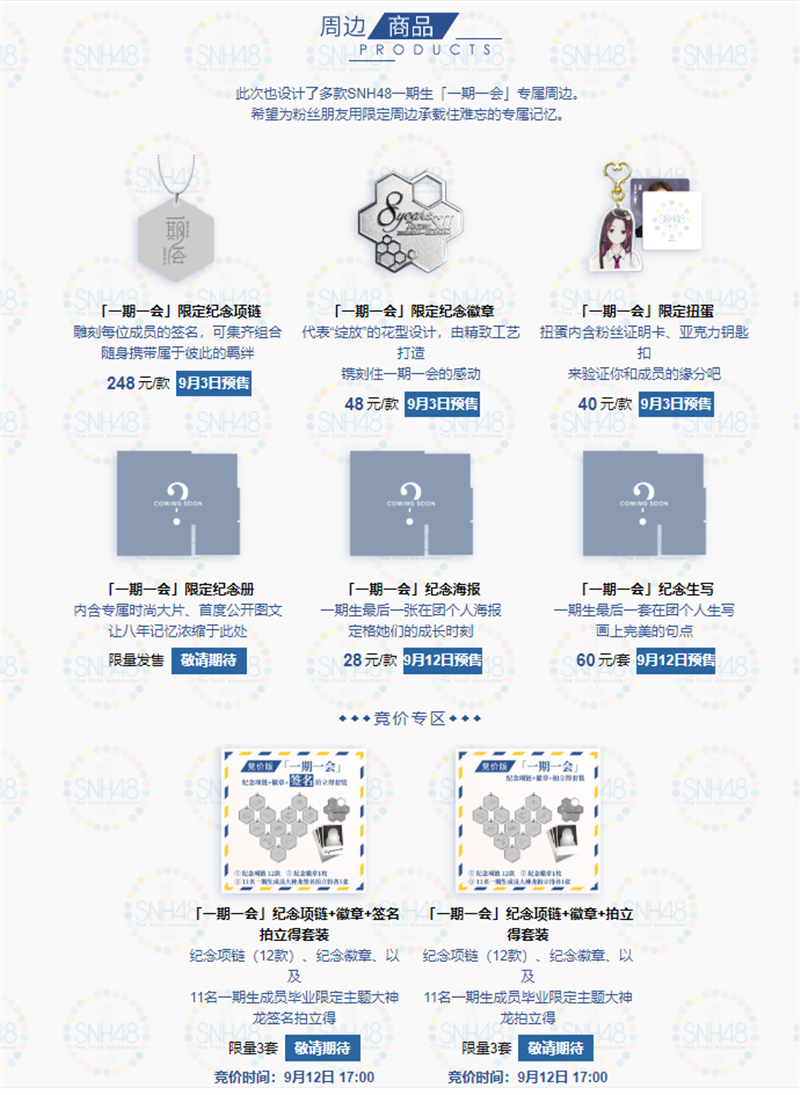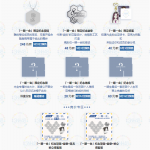 SNH48 will use the pre-sale numbers (between September 7th and 14th) of the individual versions to determine who will perform units during the October graduation concert. The two members with the highest sales will also get to perform solos during the show.
Numbers will also be used to determine which members actually get the individual version of the EP. That version will ONLY be unlocked for the member if pre-sales reach a minimum of 300 units. If the number does not reach 300 units, then fans will receive the regular version instead.
Special souvenirs
It would, of course, not be an SNH48 event if there wasn't one or more "souvenirs" available to fans to purchase on top of the EP. These will include keychains, jewelry, a photo album, posters, and messages written by members.