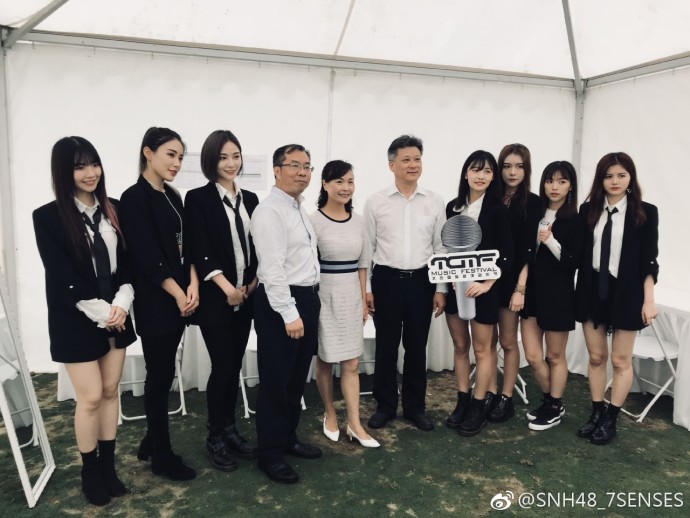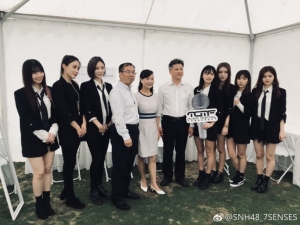 On the rainy weekend of May 19th and 20th, the SNH48 subunit SEN7ES and SHY48 Team SIII took to the stage at the TaicangTaicangTaicang is a county-level city under the jurisdiction of Suzhou, Jiangsu province (China). The city located in the south of the Yangtze River estuary opposite Nantong, being bordered by Shanghai proper to the south, while the river also delineates much of its northeastern boundary along Chongming Island. Source: Wikipedia Music Festival.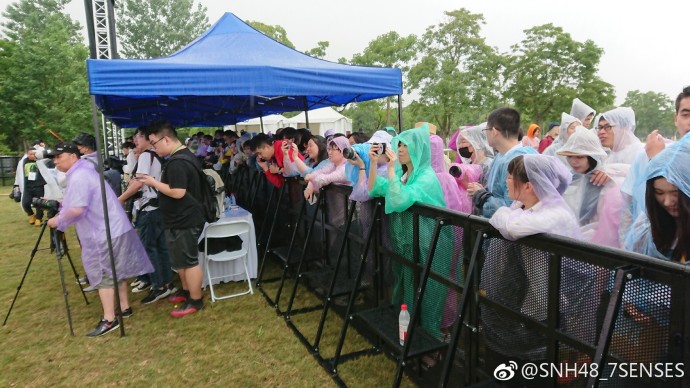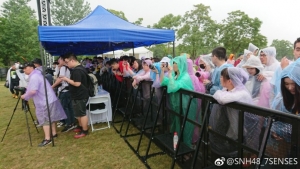 SEN7ES (at top of page) performed and met with fans on the 19th while SHY48 (below) did the same on May 20th.
This was the first participation by SNH48 Group to this festival.