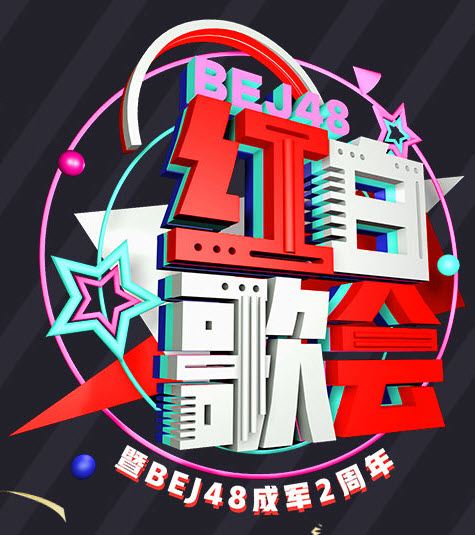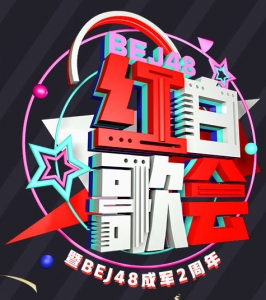 BEJ48 has finally revealed the full list of events for their 2nd anniversary!
We already knew about the "Red vs White" theater event that will be held on April 20th but the group still had a few surprises in store.
First, the original team (Team B) will perform a special anniversary stage on April 29th.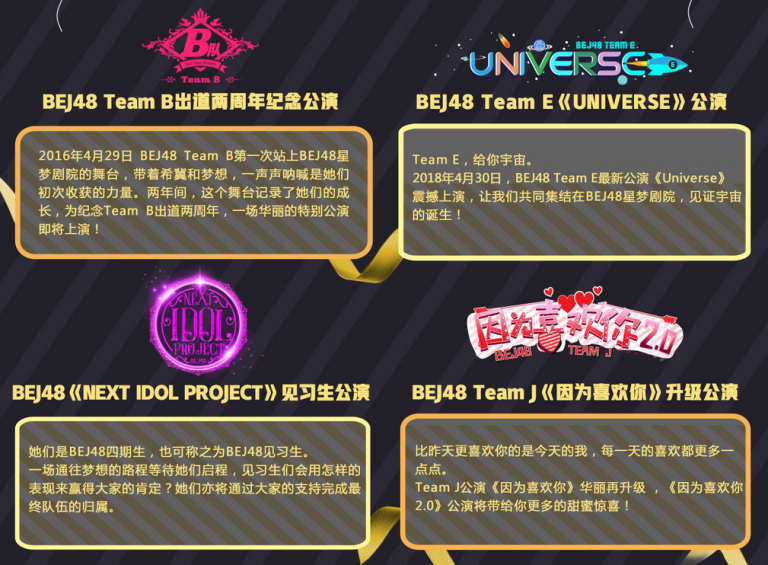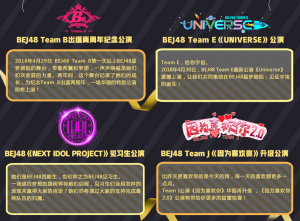 If that isn't enough for you, we will soon discover the new 4th generation members who will perform together in a brand new stage called "New Idol Project" which will premiere on April 28th. This is similar to the training teams introduced with GNZ48 and SNH48.
Still not enough? How about a new stage for Team E? Starting on April 30th, Team E will premiere the stage titled "Universe"!
Last, but not least, we will see Team J launch an updated version of their current stage with "Because I Like You 2.0"!
You can read all about the BEJ48 plans on the 2nd anniversary web page.
Stay tuned for updates!