SNH48 published a second video of Kpop idols sending messages of support for its members participating in survival shows.
A first video (below) had been published on April 24th to support Zhao Yue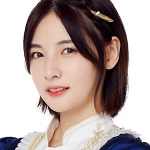 (Akira) as well as other members participating the Tencent "CHUANG 2020" ("Produce Camp 2020") show. That video featured Li YiTong (SNH48 Hall of Famer and STAR48 solo artist) and other artists including South Korean singer AleXa who is connected to SNH48 through her agency ZB Label which also represents SEN7ES.
The second video (at top of page) just published on May 25th features the idol group MAMAMOO who sent their support to Xu JiaQi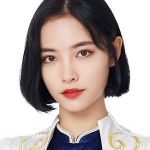 (Kiki) who is in the top 10 of the finalists in the IQIYI survival show "Youth With You 2". This group has a connection to SEN7ES for having met them during an awards show and having ZANYBROS also produce some of their music videos.
Suffice to say the reaction from fans of all artists involved has been positive even if not everyone knows of the direct or indirect connections that exist.
IQIYI continues to face accusation of rigged results
We recently posted on our Twitter (below) about fans of SNH48 Group and other idols showing statistical analysis of the voting patterns in "Youth With You 2". Those patterns show clear signs of manipulation that resulted in votes litterally vanishing in tin air.
We invite our readers to look and make up their own opinions.
Fans are continuing to find odd behaviours in the voting patterns of the IQIYI show "Youth With You 2" as explained here by @maiyanee https://t.co/5txZOE5PRd

— SNH48 Today (@snh48_today) May 25, 2020