IQIYI premiered its latest drama titled "梦见狮子" ("Out of the Dream") featuring Sun ZhenNi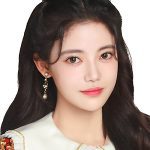 of SNH48 Team HII on October 28th, 2021.
The drama is set around a fictitious Beijing Opera stage (an obvious attempt by the production to please government) and the artists competing to get a role. Sun ZhenNi plays the role of one of two rivals to the main female character and can be seen starting in episode 2.
You can watch the show with English subtitles by using the IQIYI international portal.
Below are tweets with a couple of scenes featuring Sun ZhenNi.