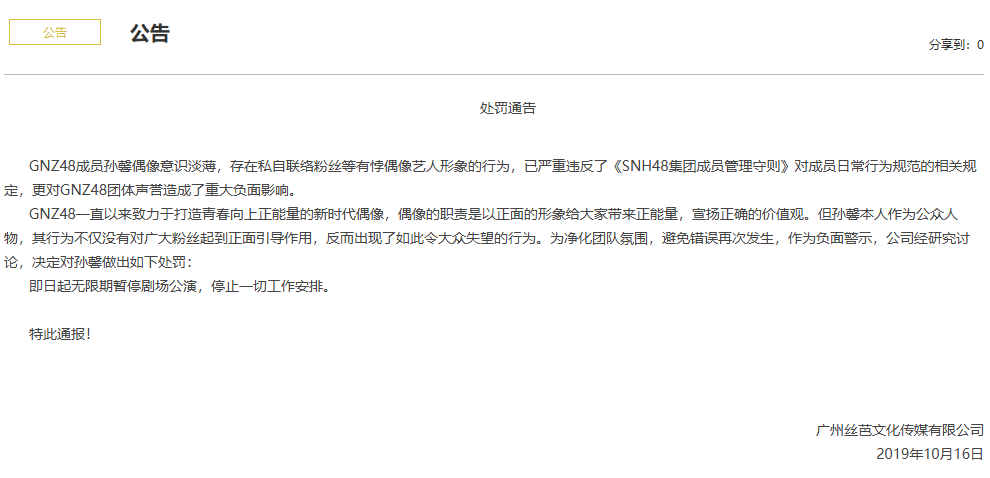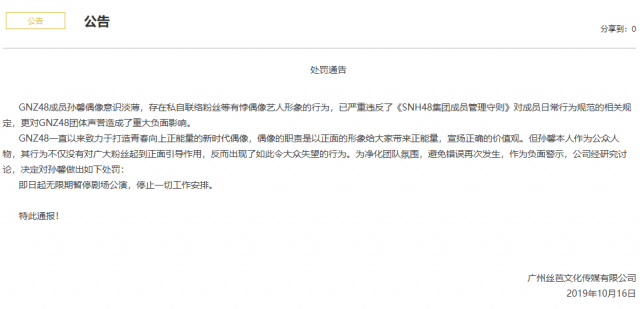 GNZ48 released news on October 22nd (although dated October 16th) that Sun Xin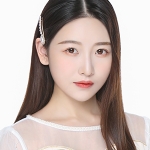 of Team NIII had been suspended indefinitely from all activities as a result of a violation of the Code of Conduct.
The message posted on the GNZ48 officially site indicates that Sun Xin broke the rules by maintaining private contacts with a fan outside of the official group events. One of the main rumours among fans is that Sun Xin would have maintained a hidden relationship with a boyfriend from before joining the group.
There is a zero tolerance rule in effect for these types of activities in SNH48 Group dating back to an incident with Wu ZheHan of Team SII.
Although Sun Xin's profile currently remains on the Team NIII listing, it is uncertain if she will ever be able to return to the group or if this is simply the first step in a dismissal.