Sun Rui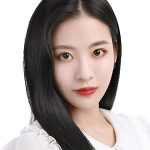 of SNH48 Team SII (and winner of the 7th General Elections) shared the screen on Tencent this March 1st with Chinese fashion blogger "当然是当" as a prelude to the Milano Fashion Week coverage of the "PORTS 1961" show.
This show was for the Chinese branch of the Canadian fashion brand which now operates mostly in Asia under various names.
You can watch that broadcast at top of the page.