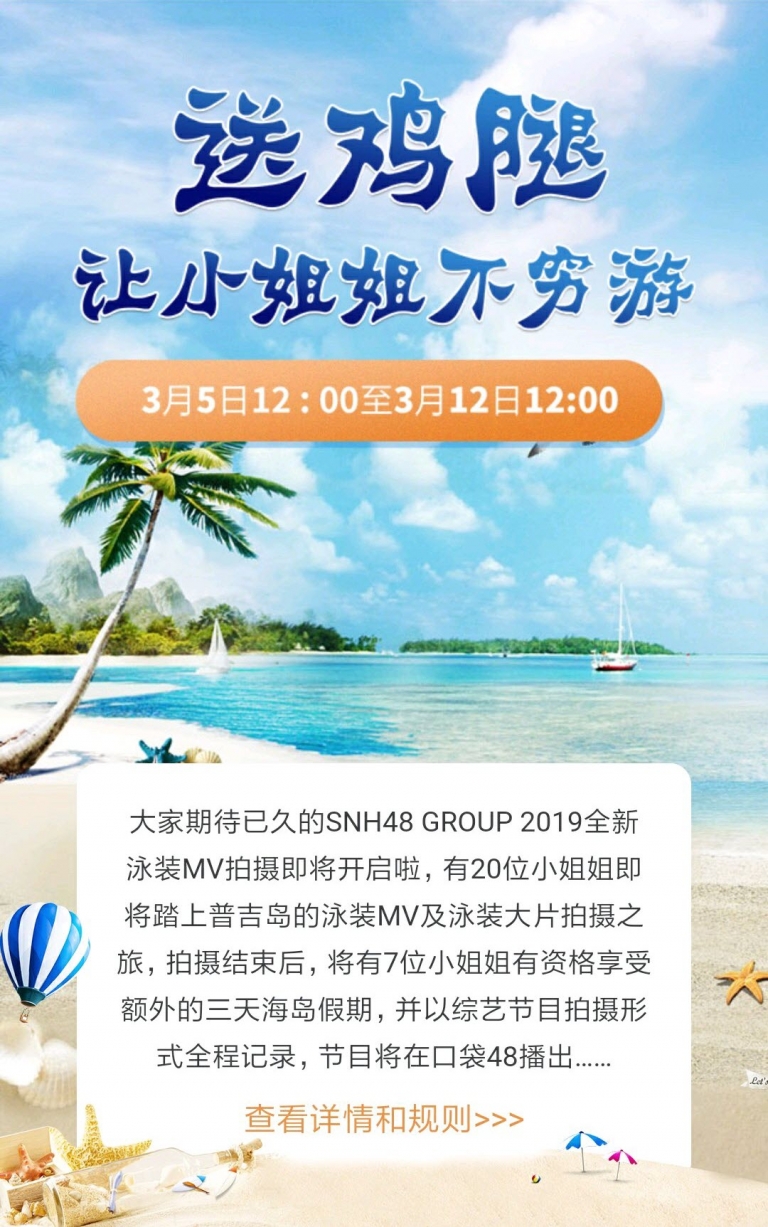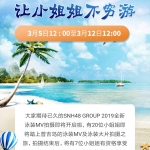 SNH48 Group has revealed on its Pocket48 APP that their next summer MV would be filmed on the island of PhuketPhuketPhuket, a rainforested, mountainous island in the Andaman Sea, has some of Thailand's most popular beaches, mainly situated along the clear waters of the western shore. The island is home to many high-end seaside resorts, spas and restaurants. Phuket City, the capital, has old shophouses and busy markets. Patong, the main resort town, has many nightclubs, bars and discos. Source: Wikipedia in Thailand.
The vote
Fans are invited to vote for their favourite members on the Pocket48 APP with the Top7 earning additional time for some special activities (photoshoot, variety…) in Thailand following the shooting of the MV.
The selection
20 members were selected from SNH48, BEJ48, and GNZ48 but one, Sun ZhenNi of SNH48 Team HII, withdrew for academic reasons. It is possible a replacement will be named.
The members who will participate in this MV are:
SNH48
Qian BeiTing (Team SII)
Zhang Xin (Team HII)
Song XinRan (Team X)
Yang BingYi (Team X)
Qi Jing (Team X)
Wang ShiMeng (Team NII)
Zhang Xi (Team NII)
GNZ48
Gao YuanJing (Team G)
Xie LeiLei (Team G)
Liu LiFei (Team NIII)
Tang LiJia (Team NIII)
Zheng DanNi (Team NIII)
Nong YanPing (Team Z)
BEJ48
Zhang MengHui (Team B)
Qing YuWen (Team B)
Su ShanShan (Team E)
Zhang HuaiJin (Team J)
Han JiaLe (Team J)
Peng JiaMin (Team E)