Long months of waiting finally came to an end for fans of Sun Rui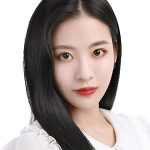 (the winner of the 7th General Elections in 2020) when her first solo MV on the song "Sugarfree" premiered on March 23rd, 2021.
The EP for this song was released was back in January, so fans were justly wondering what was the delay. It appears the many activities Sun Rui was involved with since the beginning of the year were in part responsible for the delay.
It could also simply be management spreading out the releases to keep something coming out regularly. At the end of the day, what really matters is that fans' patience has been rewarded.
You can watch the new MV from the official "Pocket48" Youtube channel at top of the page and listen to the audio of the song above.