Fans of SNH48 Group have one question on their minds lately: when will activities resume? With the ongoing Covid-19 coronavirus epidemic in China, the answer is: "nobody knows".
If this goes on much longer, it will probably delay or even potentially cancel the 7th General Elections currently scheduled for the first weekend of August 2020 in Guangzhou.
The Chinese government is essentially restricting citizens to only go out in major cities with permission and only in limited fashion. All forms of public assemblies including everything from concerts, trade shows, and even weddings or funerals are forbidden. In cities like Beijing or Shanghai, citizens returning from the Spring Festival holidays have been told to go into self-imposed quarantine for 14 days or risk severe penalties.
This obviously makes it impossible for shows or other idol events to take place and there's really no way to know when those restrictions will be lifted. It could be days, weeks, or even months.
Members doing their best
Despite all of these uncertainties, the members of SNH48 Group are working hard to help lift morale of fans and first reponders in affected areas of the country.
Phone interviews, messages of support, even written notes sent out to those affected, are all being deployed in an effort to show that things will get better.
Members are also impacted by all of this. Zhao Yue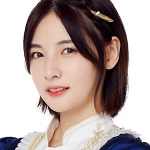 (Akira) of SNH48 Team NII recently gave a phone interview (listen to it above) where she described not being able to go home to Wuhan to be with her familiy for the first time during Spring Festival this year. Her parents asked she not put herself at risk and go spend time with her grandmother who lives elsewhere in China instead. With a father a doctor working in Wuhan hospitals, you can imagine how stressful it must be.
Below are videos showing some of the letters written by CKG48 members as they also try to show support and a message by Wang XiaoJia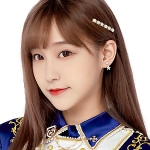 of SNH48 Team X hosted by the Shanghai Entertainment Weekly weibo.
The SNH48 Today family extend our own best wishes to everyone around the world impacted by this epidemic and hope to see a return to normal for SNH48 Group members as soon as possible.
We will continue to keep you updated with the latest available news as it becomes available.
Stay tuned!
Header photo: Medics in Wuhan wearing protective clothing to help stop the spread of the deadly Covid-19 coronavirus. Photograph: Héctor Retamal/AFP via Getty Image.