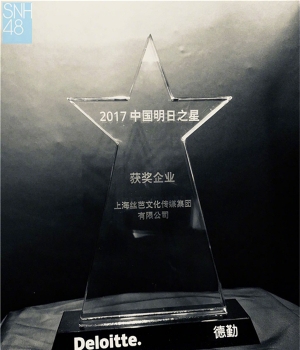 Ms. Tao Ying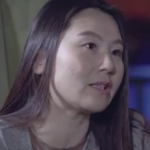 , CEO of STAR48, was in GuangZhou on November 9th to accept the "China's Rising Star" award during the "2017 China Technology Fast Top 50 and China Rising Star" awards sponsored by international professional services firm Deloitte.
This award recognizes STAR48 for the creation of SNH48 Group and all its subsidiaries. The "Rising Star" award is given to an organization that sets a new standard in China in its industry. For STAR48, that includes forays into music, games, movie and television production, real estate, concerts, music videos, fashion, and more.
STAR48 also makes the list Top 50 ranking for the first time. This puts them in good company with others who have made the list in the past: Alibaba, Tencent, Baidu, and Qihoo 360 among others.