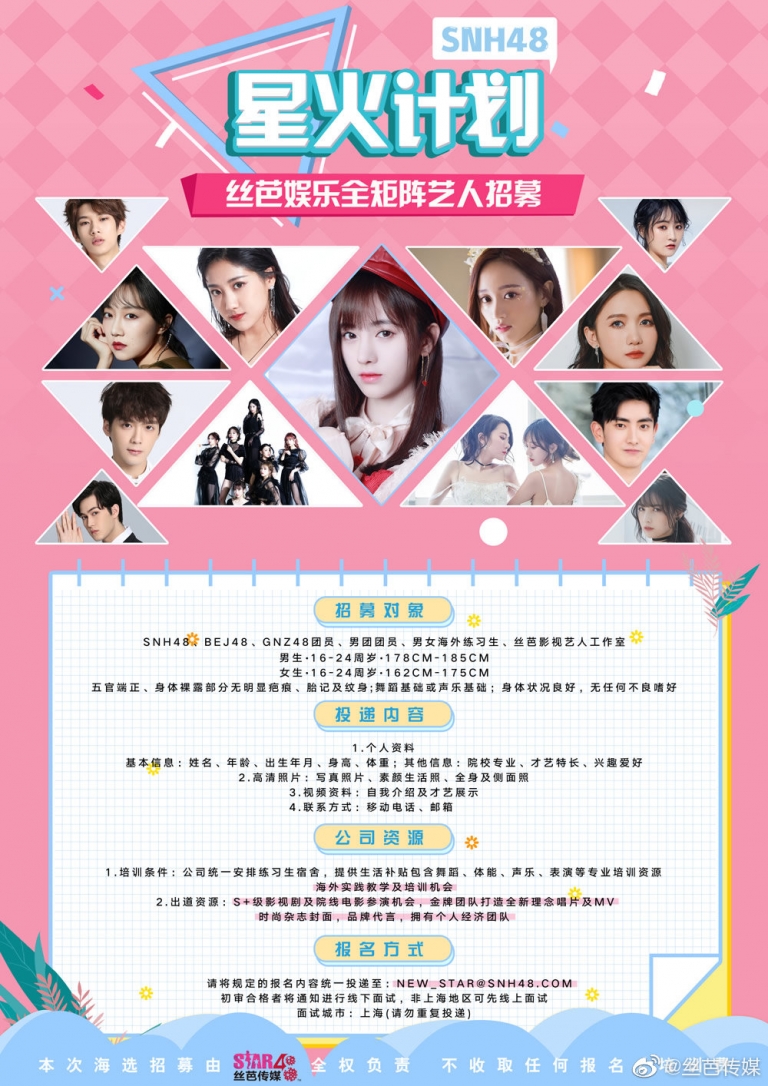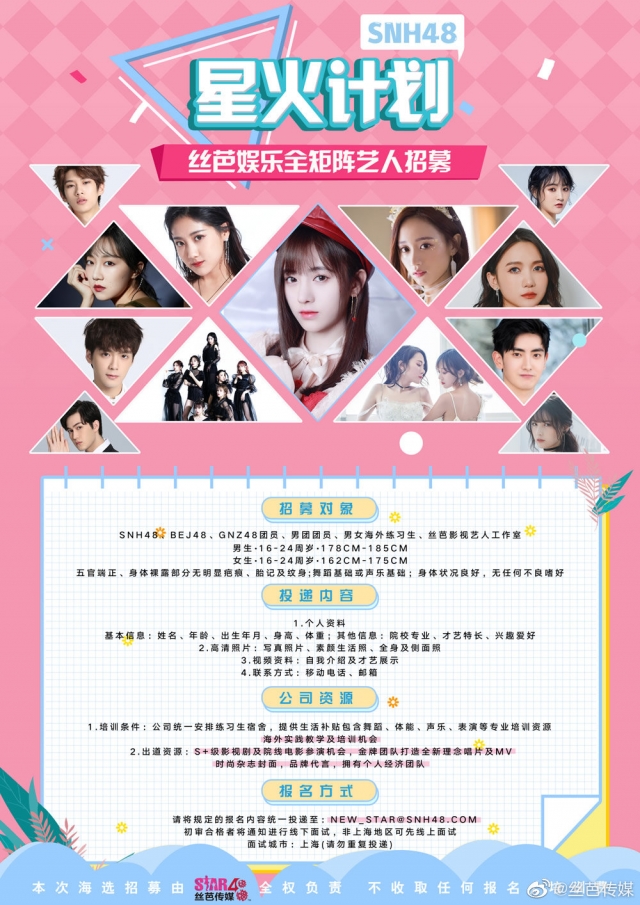 May 20th, 2019 will go down in the history book for SNH48 Group and STAR48 as the company launched its latest round of auditions.
What makes this unique, however, is that STAR48 is now recruiting for all of its businesses (actors for Studio48, male idols for D7 Boys, members for its Overseas Trainee group…) on an ongoing basis instead of doing auditions for a few months 2 or 3 times a year.
In this way, STAR48 is moving closer to operating as a talent agency similar to what exists elsewhere in China or in other countries.
It also means that the recent format of SNH48 introducing one or two members at a time instead of a "generation" will become the norm going forward with applicants able to come onboard at any time.