SNH48 Group will once again be heavily involved with Spring Festival (Chinese New Year) galas this year.
As many will recall, 2017 was a key year for SNH48 as they had been invited to perform during the CCTV gala. SNH48 Group is not part of the main gala this year but they will participate in the countdown to the gala event as well as appear in other CCTV shows (CCTV1, CCTV3, CCTV4, CCTV7, and CCTV15.)
On January 27th, SNH48 announced the galas and events their groups will participate in this year.
The special stages
In what has now become a tradition, SNH48 Group will present special Spring Festival stages just before the members go on a well earned week-long vacation to visit their families.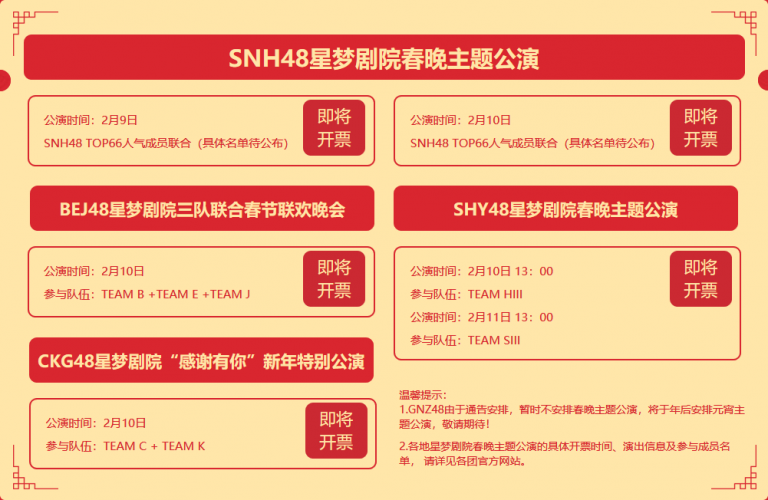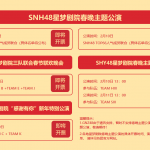 The galas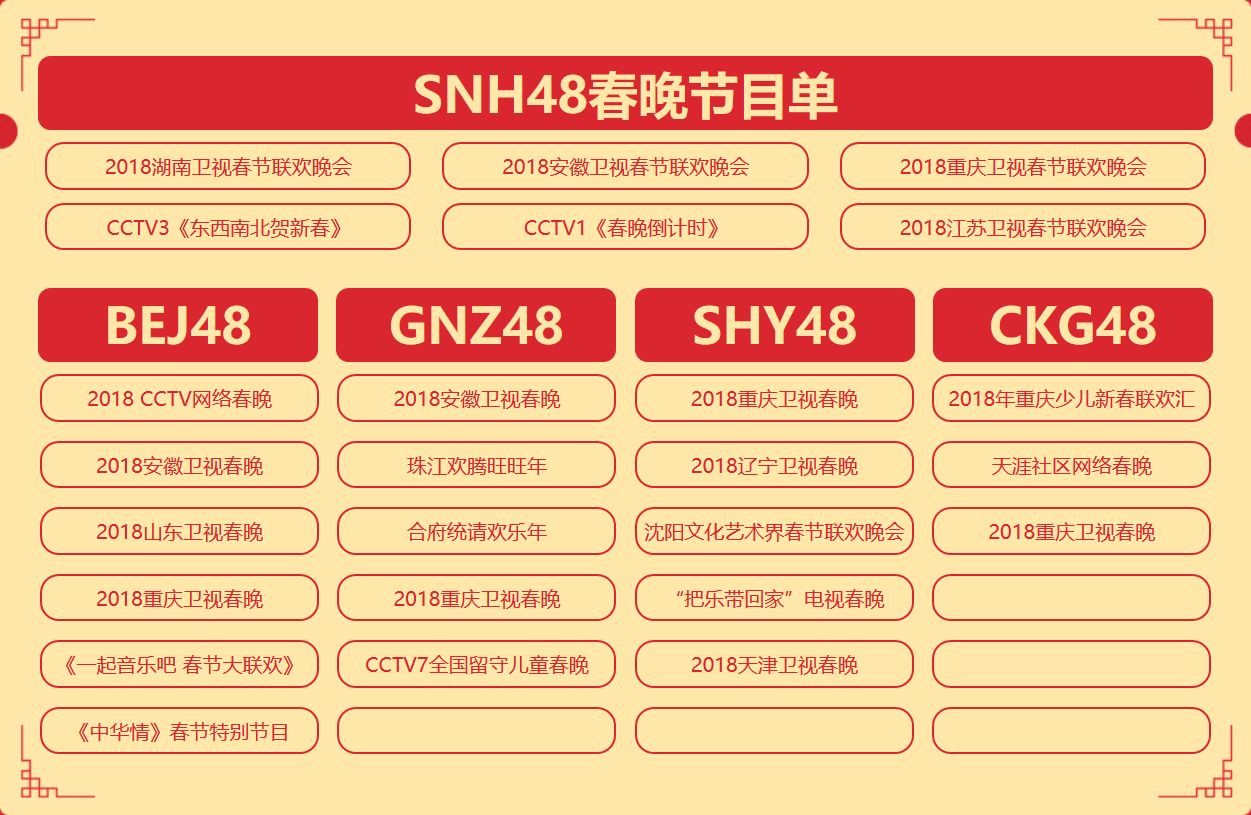 CHONGQING TV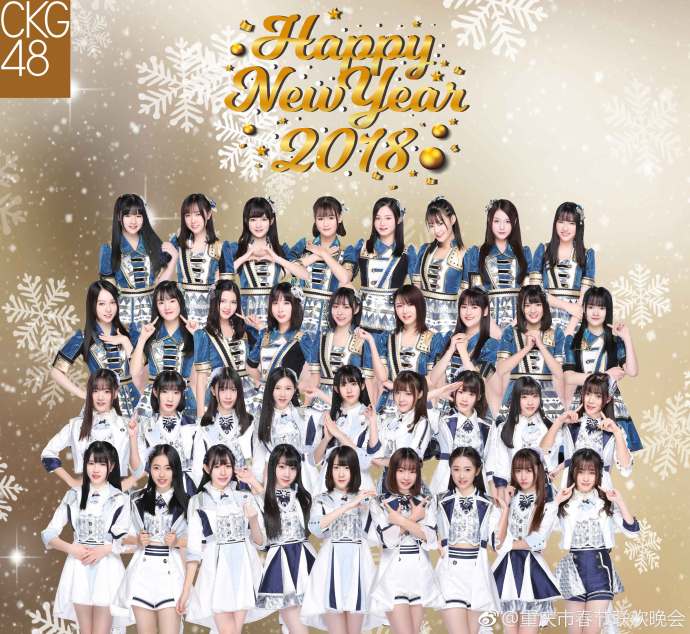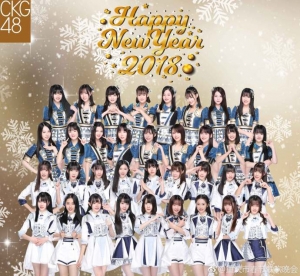 For the first time on TV, members of all five groups (SNH48, GNZ48, BEJ48, SHY48, and CKG48) will appear together for the ChongQingTV Spring Festival Gala
HUNAN TV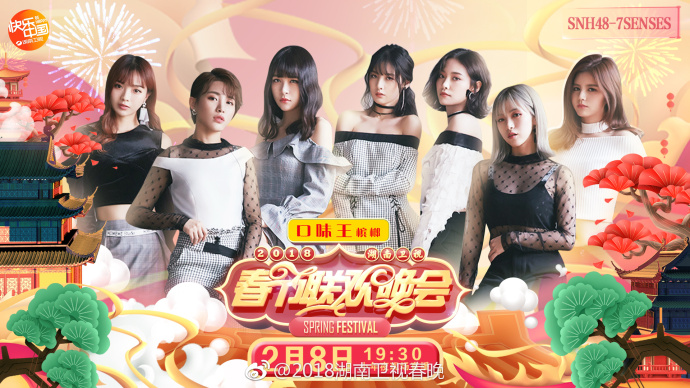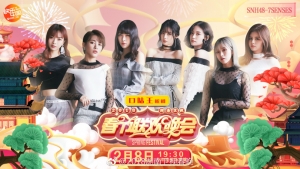 SEN7ES, one of the SNH48 subunits, will represent the group at the HunanTV (MangoTV) Spring Festival Gala. This is the most watched show after the CCTV gala
LIAONING TV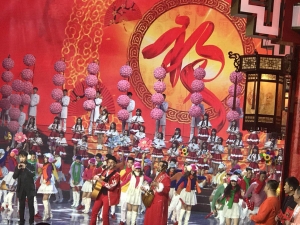 SHY48 has already participated in the recording of the LiaoningTV Spring Festival Gala
GUANGDONG TV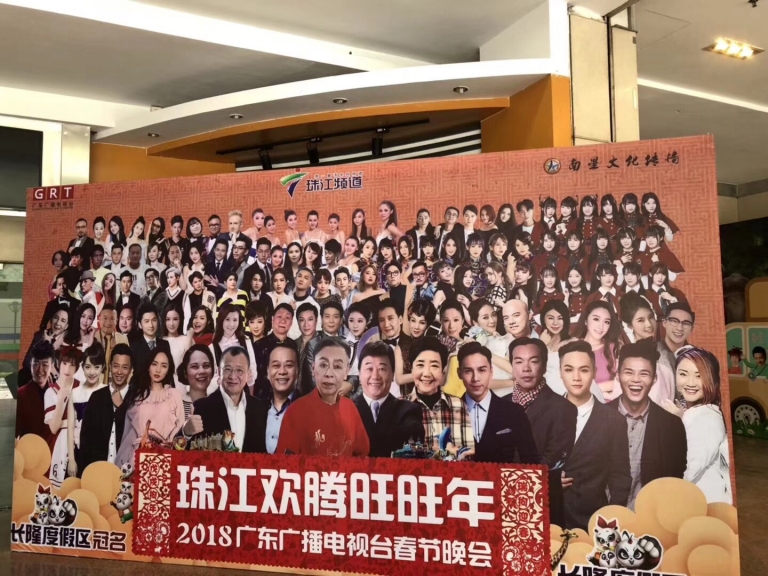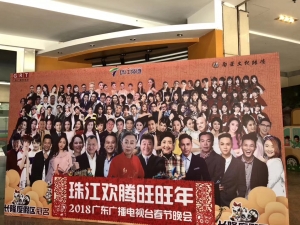 Promotional material for the GuangdongTV Spring Festival Gala (pictured) shows that GNZ48 will be part of their event once agin this year
OTHER EVENTS
SNH48 Group members are already expected to perform on CCTV1, CCTV3, CCTV4, CCTV7, CCTV15, ShandongTV, and TianJinTV.