Less than 9 days before the 8th General Elections, SNH48 was putting the spotlight on new members and trainees this week as a way to help raise their chances to do well during the event.
Members and trainees who will be taking part in their first election (with the exception of two) were on stage in Shanghai to present their declarations and performances on July 29th. The two exception are Pan YinQi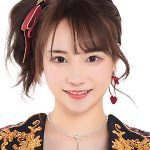 (SNH48 5th generation) and Gao XueYi
(CKG48 2nd generation) who were there because of their "trainee" status with SNH48 and GNZ48 respectively.
You can watch all their performances in the video at top of the page.
The 11 participating members and trainees were: Pan YingQi, Gao XueYi, Yan Na, Li XingYan, Qu ChenYu, Lin JiaYi, Wu BoHan, Yu JiaWei, Zhang RanRan, Zhang ShiYun, and Zhang Yue.