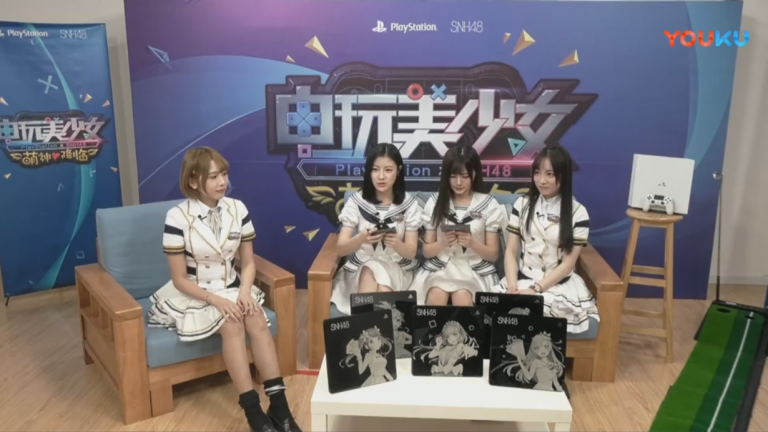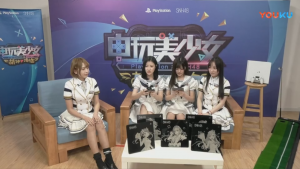 SNH48 continues its long standing business relationship with the Chinese branch of Japanese firm SONY. This year, it is the PlayStation4 console that is the focus of that partnership.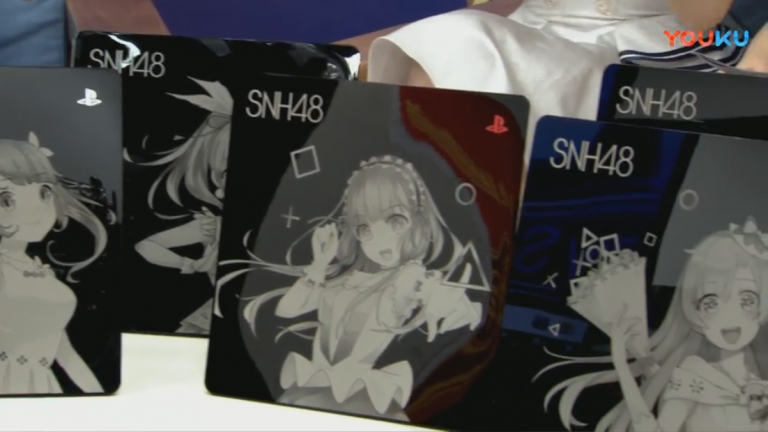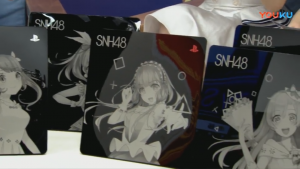 SONY and SNH48 began to air a web show featuring members participating in various games and activities around the well known PlayStation4 game console.
A new Limited Edition SNH48 version of the PlayStation4 was also revealed during the show. This product will be for sale in mainland China.
Participating members on this show were: Mo Han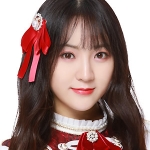 (Team SII), Li YuQi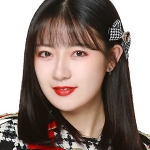 (Team SII), Fei QinYuan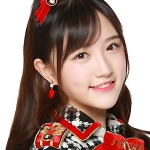 (Team HII), Xie Ni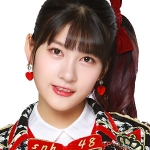 (Team NII), Tao BoEr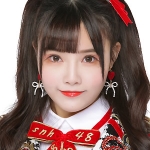 (Team NII), and Xu ShiQi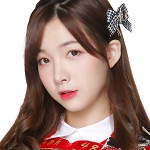 (Team X). Liu PeiXin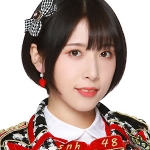 (Team NII), Wang Shu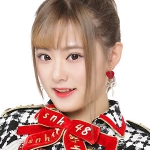 (Team X), and Pan YingQi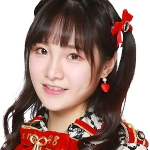 (Team X) also participated in the studio.