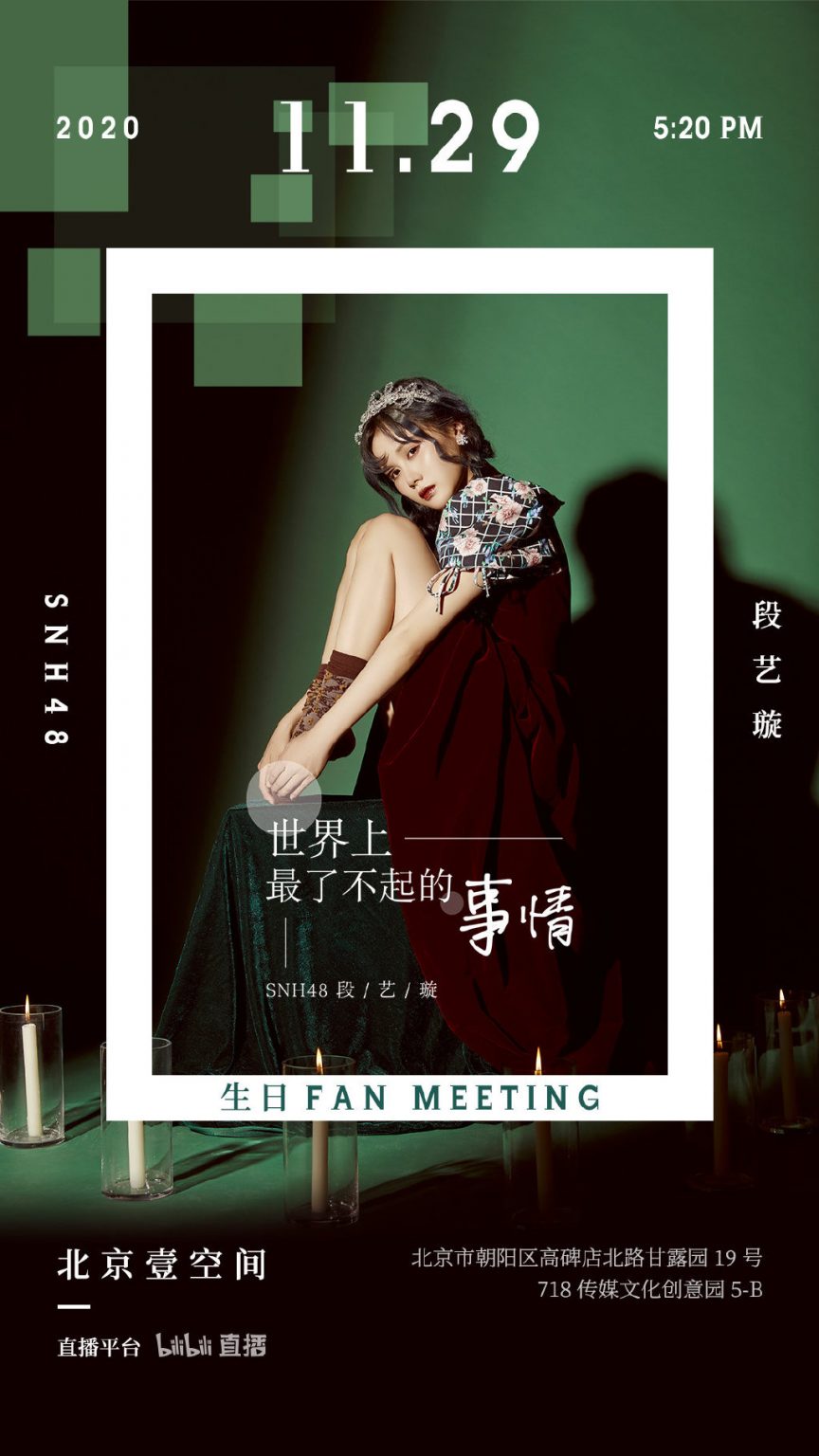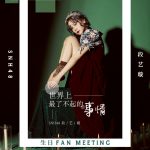 "The One Club" (the new home of BEJ48) welcomed a sell-out crowd on November 29th for the solo birthday fan meet of Duan YiXuan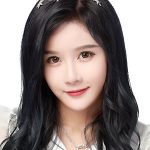 (DDD) who is the newly minted Captain of SNH48 Team SII. She had won the right to this solo event for coming in 3rd during the 6th General Elections in 2019. Sadly, it was delayed by several months due to Covid-19.
The title given to the event was "世界上最了不起的事情" ("The Most Amazing Thing in the World").
Do it in Beijing
Even though she was transferred to SNH48 last September, Duan YiXuan insisted that the event take place in Beijing as a way to thank all the supporters there who got her to that rank in the elections. It was no longer possible to do it in the former BEJ48 Xingmeng Theater which meant the event was relocated to the new home of that group, but that did not lower the enthusiasm of fans in any way.
To make sure she could reach as many fans as she could, she appeared as a guest on the BEJ48 "Each Other's Future" stage on November 28th (below).
Her fans made sure to return the attention by setting up promos, ads, and even a truck with free food outside the venue (see tweet below) since there is not enough space for people to queue inside and weather is getting colder in Beijing.
Fans of Duan YiXuan (DDD), Captain of #SNH48 Team SII (5th generation) are being greeted with warm hot milk tea and a treat as they wait in line for access to the venue of her solo birthday fan meet on November 29th pic.twitter.com/6FKPXwFG9O

— SNH48 Today (@snh48_today) November 29, 2020
On with the show
The show itself took place in the evening after an afternoon handshake event. It included several solo performances by Duan YiXuan but also participation from a mix of SNH48 and BEJ48 members. You can see the full show at top of the page.
There were several touching moments throughout the show as can be expected including a segment of birthday wishes from SNH48 members who could not be present as well as former trainees of the IQIYI show "Youth With You 2" (Duan YiXuan was a participant in that show).
November 29, 2020
A new solo PV
Another gift for Duan YiXuan came from SNH48 itself as it presented a brand new solo PV (see below) on the song "梦之河" (an SNH48 Team SII song from the "青春的约定" EP in 2015). Filmed in the area surrounding the SNH48 Xingmeng Theater in Shanghai, the PV features other members of Team SII who transferred from BEJ48.