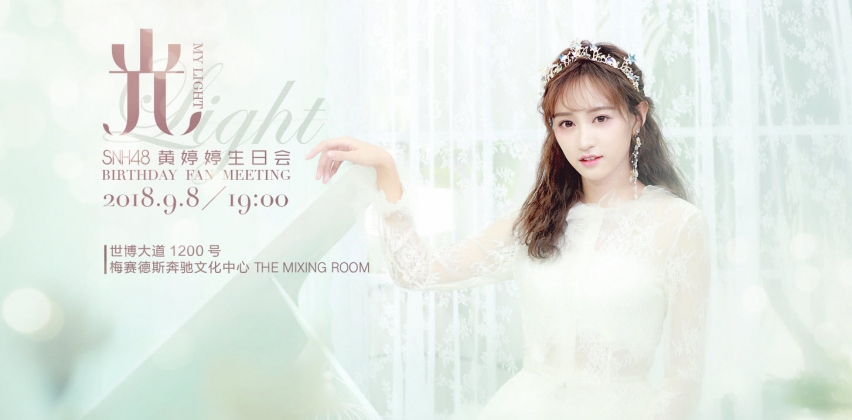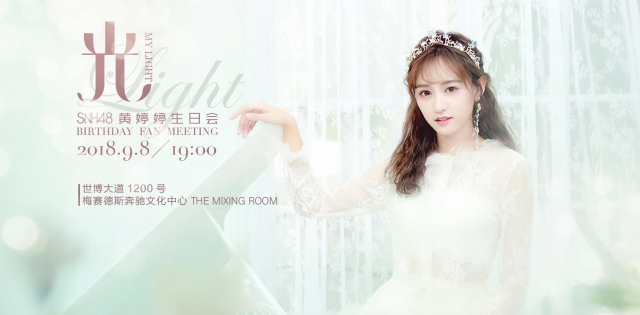 Now a tradition with SNH48 is to present solo showcases and fan meets for the Top 3 members from the last election.
This year, the first to host her event will be Huang TingTing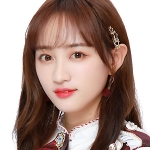 of Team NII who will celebrate her birthday with fans on September 8th at The Mixing RoomThe Mixing RoomThe Mixing Room is the smaller club / live music portion of the mammoth Mercedes-Benz Arena in Pudong. Boasting a world class stage, lighting set-up, and sound system, The Mixing Room hosts various medium to large capacity shows (500-1500 ppl) a couple of times a month, featuring big name international and Chinese DJs and bands. in Shanghai (a smaller venue in the Mercedes-Benz Arena).
This will include a performance with some Team NII members, a new solo MV, and a handshake event.