On August 30th, SNH48 will celebrate the 4th anniversary of their home base: the SNH48 Xingmeng Theater located on JianXing Road in Shanghai!
A series of special events and activities are planned to commemorate the occasion starting on August 25th with a mini-Live concert by Xu Han of Team HII.
This will be followed on August 27th but a special joint Tanabata stage with a selection of members from all 5 SNH48 teams (SII, NII, HII, X, and XII) – a show that sold out a long time ago.
There will be a number of other activities throughout the end of August and the beginning of September including special stages, events at the Xingmeng Theater Café, an auction, and a number of new limited editions goods to be sold online.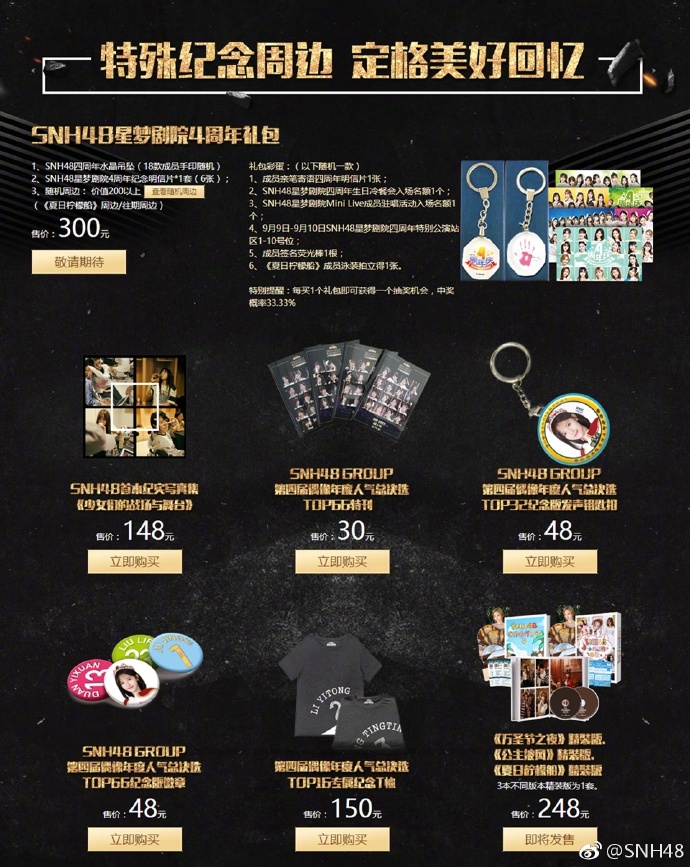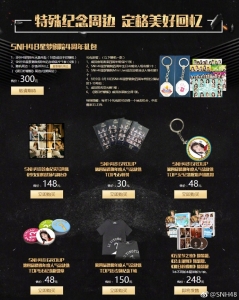 You can read all about the scheduled events by visiting the special website put together for the celebration.