September 9th was the end of a week-long celebration for SNH48 as they marked the 5th anniversary of their Xingmeng Theater in Shanghai.
Members of all teams were gathered at the theater for a full day of activities and a special joint stage.
Anniversary buffet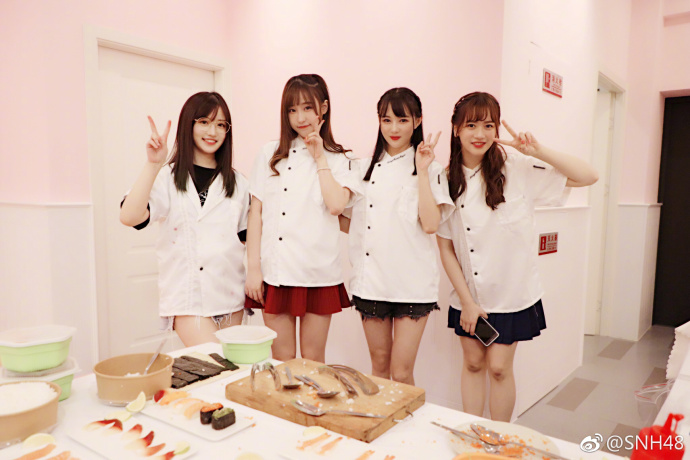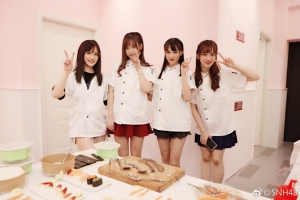 In a first for SNH48, lucky fans who had managed to get limited tickets were invited to an anniversary meal with service and entertainment provided by members.
Joint stage
The main event of the day was no doubt the special joint stage with all available members of teams SII, NII, HII, X, and FT.
Each team offered a selection of old favourites as well as songs from their current stages as a way to remember the history of the theater. The team songs were seperated by various units taken from stages past and present.
Below are some photos from the show which you can watch in its entirety at top of page.
A few surprises
SNH48 management reserved a couple of surprises to fans as well: new stages and new members!
Four new 10th generation members were introduced early on in the evening after a performance of the SNH48 Top16 (minus Huang TingTing). Read more about them in another article.


It was also announced that both teams SII and NII would soon premiere new original stages. A new Team SII stage was expected but NII came as a surprise for most fans. It is surmised that recent changes to the team (including new 10th gen members) have prompted management to accelerate this transition. All the details in one of our follow up articles.
Mini-documentary
The last piece in a busy day was the release just before the beginning of the show of a new mini-documentary documenting the 5 years of the Xingmeng Theater.