On the toll of midnight on January 1st, 2018, SNH48 announced officially that it would conduct it's first ever team shuffle. The declared purpose of the shuffle is to rebalance the various teams to help propel the group forward in the coming years.
Fans found out about where the members will go during the Best50 Request Time concert held on February 3rd in Shanghai.
New team structure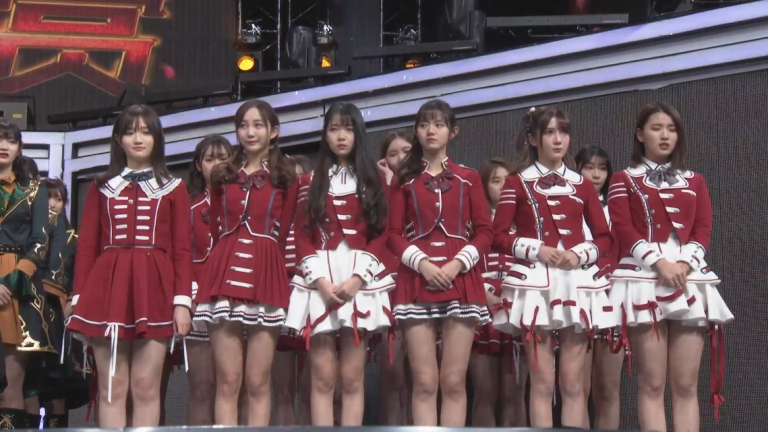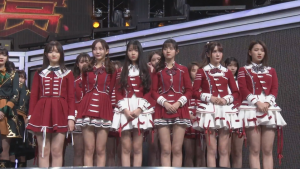 With the shuffle comes a reorganisation of the teams themselves.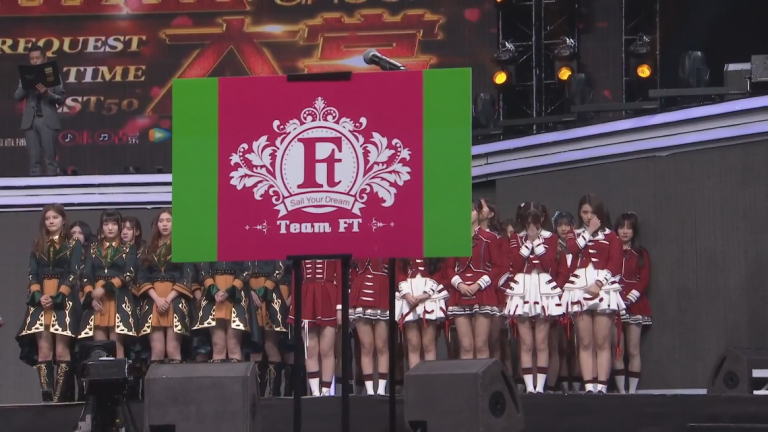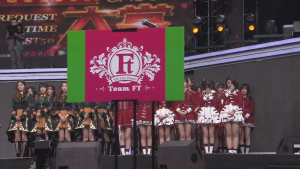 Team XII is to be disbanded with existing members shuffled to the other four remaining teams (SII, NII, HII, and X.) A new "Team FT" ("Team Future") will replace it. This team is composed, for the most part, of brand new 9th generation members who were introduced at the event.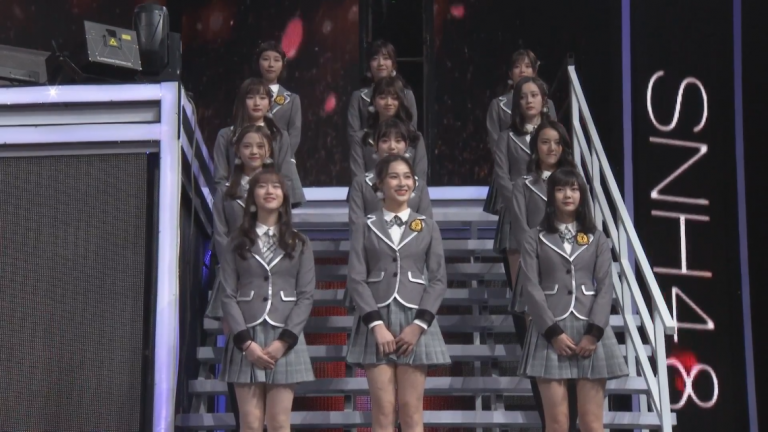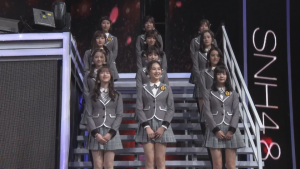 This is where all new members will begin their SNH48 careers going forward. Members of this team will perform together at the theater until they are ready to be "promoted" to one of the other teams.
Several senior members have been given a concurrent positions in this new team to help train the new recruits.
And the new teams are
Let us take a look at the formation of the teams as they now exist.
TEAM SII
Captain: Dai Meng    Co-Captain: Mo Han
Chen GuanHui (1st)
Chen Si (1st)
Dai Meng (1st)
Jiang Yun (2nd)
Kong XiaoYin (1st)
Lv Yi (7th)
Li YuQi (1st)
Liu ZengYan (5th)
Mo Han (1st)
Qian BeiTing (1st)
Qiu XinYi (1st)
Sun Rui (2nd)
Shao XueCong (4th)
Wu ZheHan (1st)
Xu ChenChen (1st)
Xu JiaQi (1st)
Xu YiRen (3rd)
Xu ZiXuan (2nd)
Yuan DanNi (3rd)
Yuan YuZhen (2nd)
Zhao Ye (3rd)
Zhang YuGe (1st)
TEAM NII
Captain: Yi JiaAi    Co-Captain: He XiaoYu
Chen JiaYing (2nd)
Chen WenYan (2nd)
Feng XinDuo (2nd)
Guo QianYun (8th)
Huang TingTing (2nd)
Hao WanQing (3rd)
He XiaoYu (2nd)
Jin YingYue (8th)
Jiang ZhenYi (7th)
Liu JuZi (7th)
Liu PeiXin (3rd)
Lu Ting (2nd)
Tao BoEr (8th)
Xie Ni (3rd)
Xu Yi (7th)
Yi JiaAi (2nd)
Yan JiaoJun (5th)
Zhao Yue (2nd)
Zhang Yi (5th)
Zhang YuXin (3rd)
TEAM HII
Captain: Wan Lina    Co-Captain: Zhang Xin
Fei QinYuan (5th)
Hong PeiYun (5th)
Jiang Shan (5th)
Jiang ShuTing (5th)
Li JiaEn (6th)
Liu JiongRan (3rd)
Lin Nan (3rd)
Lin SiYi (2nd)
Li YiTong (2nd)
Shen MengYao (5th)
Song YuShan (5th)
Sun ZhenNi (6th)
Wan Lina (2nd)
Wang Yi (8th)
Xu Han (3rd)
Xiong QinXian (8th)
Xu YangYuZhuo (3rd)
Yuan Hang (5th)
Yang HuiTing (3rd)
Yu JiaYi (5th)
Yuan YiQi (7th)
Zhang Xin (3rd)
Zeng XiaoWen (7th)
TEAM X
Captain: Li Zhao    Co-Captain: Yang BingYi
Chen Lin (4th)
Chen YunLing (5th)
Feng XiaoFei (4th)
Li Jing (4th)
Lin YiNing (6th)
Li Zhao (4th)
Pan YingQi (5th)
Qi Jing (6th)
Song XinRan (4th)
Sun XinWen (4th)
Wang JiaLing (4th)
Wang Shu (4th)
Wang XiaoJia (4th)
Xu ShiQi (7th)
Xie TianYi (4th)
Yang BingYi (4th)
Yang YunYu (4th)
Zhang DanSan (4th)
Zhang JiaYu (6th)
Curious about Team FT? We cover the new 9th gen into a follow up article once profiles have been made public.
Some members, however, were met with bad news during the shuffle. Several members were "demoted" down to "Research Student" status after failing to being assigned to a team. Several are already gone or on their way out but it came as a shock to those who still were active members.
These members will act as substitutes for the other teams until such time as they leave the group or are promoted back.
RESEARCH STUDENTS
Cheng Jue (6th)
Huang TongYang (6th)
Lv MengYing (6th)
Li QingYang (3rd)
Lin XinYuan (8th)
Liu Ying (7th)
Pan YanQi (7th)
Sun YaPing (8th)
Shen ZhiLin (2nd)
Wang BaiShuo (3rd)
Wen JingJie (2nd)
Wu YanWen (3rd)
Yao YiChun (7th)
Zhang WenJing (5th)