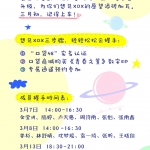 From March 3rd to 22nd, SNH48 Group will be hosting a series of online handshake events on the Pocket48 APP.
Fans who have valid handshake coupons from the "Wings" EP released prior to the holidays can participate in this event which will require real name verification through the APP.
The idea of an "online handshake" is essentially a one-on-one meet with the idol of your choice from the list of participating members for a duration equivalent to what you would have in a real face-to-face event. The only difference is that, obviously, there is no actual physical handshake.
This is just one example of the many online only events being put together by SNH48 Group as a response to their theaters being closed because of the Covid-19 coronavirus.