In what has become a sort of tradition around the election, STAR48 has plastered images of members all over the trains on lines 2 and 8 of the Shanghai subway.
Line 2 is one of the primary connections that goes through the very center of Shanghai and leads to the Pudong international airport while Line 8 is the one that would take visitors to the Mercedes-Benz Arena (location of the 4th General Election on July 29th).
They even setup a special display in People Square station which is the central hub in Shanghai.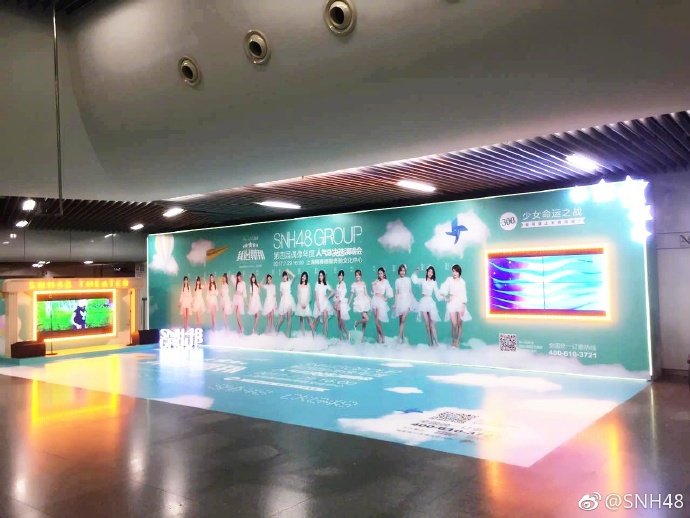 Here are some more pictures of the subway trains with SNH48 Group branding/images (click to enlarge images.)