What had been anticipated came to pass on the evening of July 10th as SNH48 Group was eliminated from the Tencent show "We Are Blazing".
We say "anticipated" because the show is heavily scripted (as most of those shows are) and SNH48 was set to compete for the 3rd time in 4 episodes against the Tencent group R1SE.
At the end of this episode both SNH48 and R1SE were eliminated but fans now have the opportunity to "save" one of them by voting. Since R1SE has consistantly won the weekly votes since the beginning of the show, they are expected to be the ones returning to compete in episode 8.
Editor's Note: It was confirmed on July 11th that R1SE had won the vote to be saved from elimination and will return to compete in the final of this show.
SNH48 going out in style!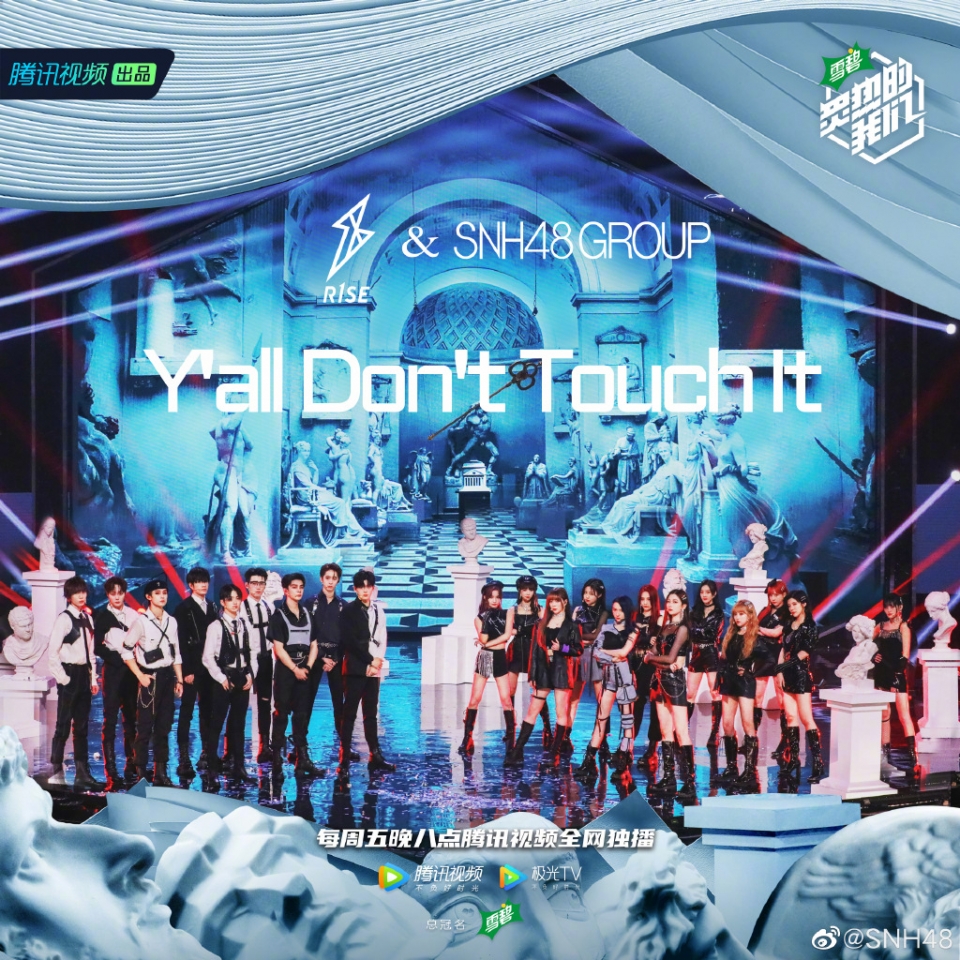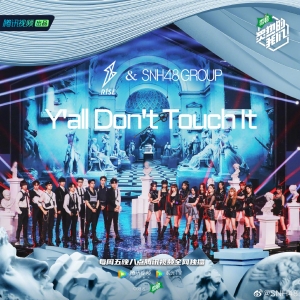 SNH48 members were not about to go out without a bang though and they delivered on that via two great performances.
First, they joined hands with R1SE to form the collaboration group "R48SE" with an original song titled "Y'all Don't Touch It". This was a great show considering these group have never performed together before.
SNH48 then followed up with a unit song out of the Team X "遗忘的国度" stage titled "花圆舞曲". Where Wu ZheHan took on the male role in this full team adaptation.
You can watch all the episodes of the show with English subtitles on WeTV or on Youtube below.
Before the song, members were given the chance to introduce their group. The members talked about the 3 sister groups and 11 teams and then that they had selected their song because it was representative of what fans had come to know at the theaters.
Lu Ting (#SNH48), Qing YuWen (#BEJ48), Zheng DanNi (#GNZ48), and Yuan YiQi (#SNH48) present #SNH48 Group ahead of their performance in episode 7 of "We Are Blazing"

Here they talk about the 3 sister groups and their desire to bring the feel of the Xingmeng Theaters to the stage pic.twitter.com/Fw0oGdPOxi

— SNH48 Today (@snh48_today) July 10, 2020
About the show
Although presented as a "competition", this show is closer in design to the music shows in South Korea that are backed by agencies to use as a promotional tool for their own acts. The shows almost always lead to the groups owned by that agency being the winners. That's just the nature of those shows and everyone who signs up is very aware of that fact since they get the scripts.
Here we had one with a total of eight competing groups (two groups replaced others that had been eliminated). Let's take a good look at the relationships with Tencent.
| | | |
| --- | --- | --- |
| GROUP | AGENCY/LABEL | RELATIONSHIP |
| SNH48 GROUP | STAR48 | – |
| R1SE | Wajijiwa | Tencent partner |
| S.I.N.G. | KuGou | Tencent owned |
| SiS | Wajijiwa | Tencent partner |
| Penicillin | Niwu | – |
| Rocket Girls 101 | Wajijiwa | Tencent partner |
| Rainbow Choir | KuGou | Tencent owned |
| Black Ace | Cool | Youku partner |