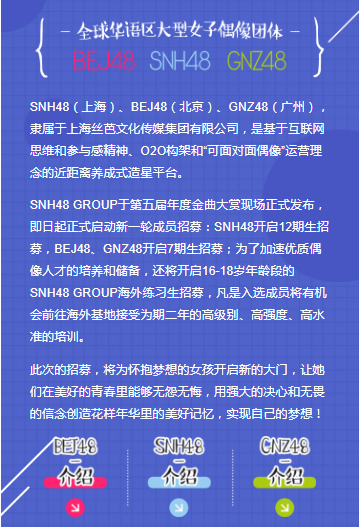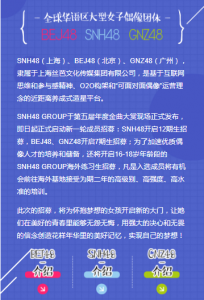 SNH48 Group announces the opening of its latest round of auditions!
The auditions will be for the 12th generation of SNH48, the 7th generations of BEJ48 and GNZ48, as well as for the new overseas trainee program which will see recruits sent to an international training center to receive 2 years of high-intensity training before returning to China.
Auditions run from January 19th to March 3rd.
Click here to view the auditions web page.