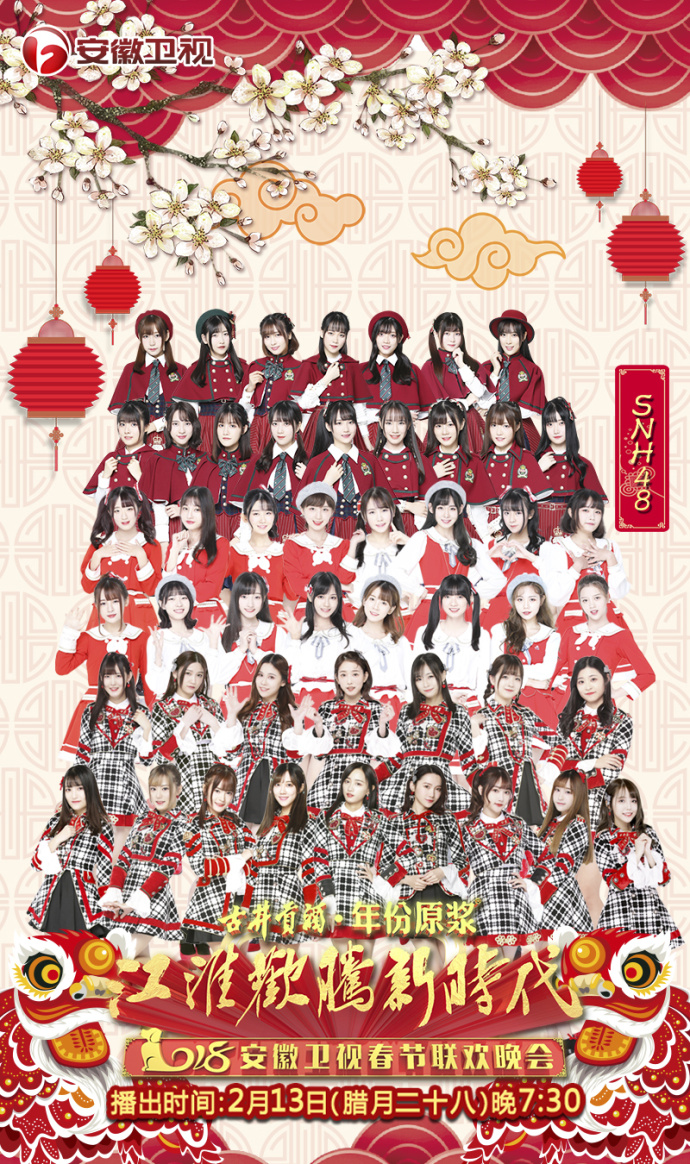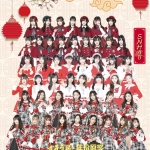 In a first for Spring Festival galas, SNH48 Group sent teams from several sister groups to perform for AnhuiTV on their February 13th broadcast (pre-recorded.)
Members of SNH48 along with BEJ48 Team E and GNZ48 Team NIII each sang a song and then combined together at the end for "Small Reunion" ("小团圆") which is a coupling song from their "Sweet Festival" holiday EP.
Below are the performances.
You can find some photos of the event in the slider below.