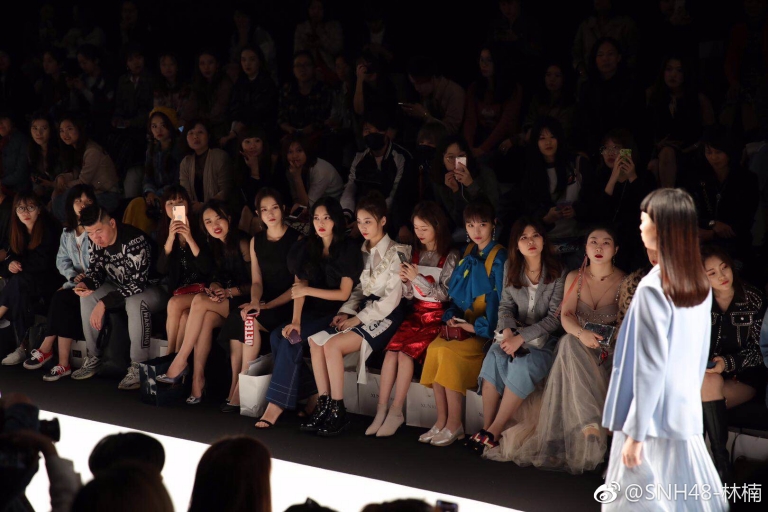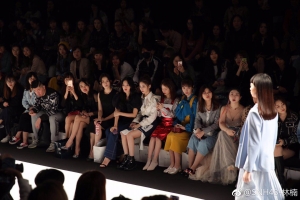 The Shanghai Fashion Week is in full swing and SNH48 members are attending select events as celebrity guests this year.
This basically means that members sit in the front row at a show wearing the clothes of the featured designer so that they can be photographed doing it. Fairly standard thing at most fashion shows.
XUNRUO
Things kicked off on October 17th when Wu ZheHan (Team SII), He XiaoYu (Team NII), Zhang DanSan (Team X), Lin Nan (Team HII), and Zhang YuGe (Team SII) attended the Xunruo show.
Here are a few photos of the members at the event.