Time to face the music.
SNH48 Group is at a turning point in its history.
All fans want the group to exist for many years, but fact is that at 8 years old it has already exceeded the life expectancy (2 to 3 years) of any female idol group in the history of mainland China. To make sure the group goes on for another 2, 3, 8 years, hard choices will need to be made… and that will challenge conservative fans.
Long time fans can tell you that this has been debated often over the last two years and there isn't a single reason causing all the doubts.
Let's look at a few of the most significant challenges SNH48 Group is facing.
New gens struggle to get fan support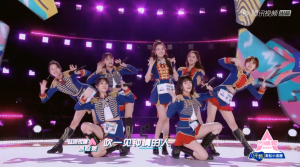 Despite efforts by management to showcase the newer generations, the fans are sticking to the popular girls who are members of the 1st and 2nd generations (the "originals"). Yes, new members have good fan bases but their election results pale when compared to their elders with a few exceptions.
Some will debate that they simply have no chance while the veterans remain, but that is a double edged sword. There is absolutely no guarantee that their departure will lead to their fans switching their "loyalty" to someone else.
As a group, SNH48 gets most of its funding from the elections. If the voting numbers drop significantly (as they did in 2019), it puts the financial future of the company at risk.
The model is old
SNH48 inherited its entire structure (including the idea of general elections) from AKB48 in Japan. That group had already been running elections for years before SNH48 was created. However, they had also waited years before starting them to begin with. SNH48 started them in their 2nd year of existence.
The elections are almost as old as the group… and format fatigue is setting in.
You also have the phenomenon of idol survival shows that have taken China by storm over the last two years (following the South Korean model).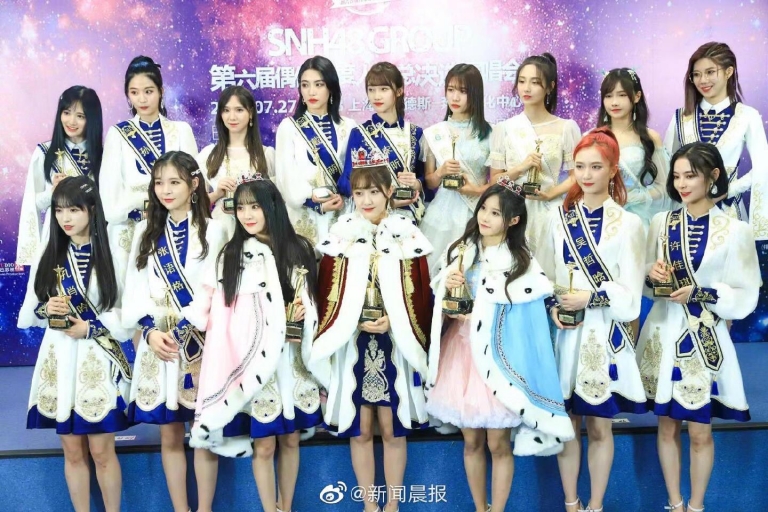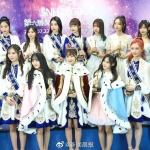 These shows have a lot in common with the SNH48 election since the South Korean "borrowed" the idea from Japan. They did freshen up the concept though with performances, competitions, vlogs, and active international voting which has made it attractive to a larger audience.
The one good news for SNH48 is that, despite all this, their election still makes more money than the survival shows.
The bad news is that the Japanese model of idols has failed in China. The "first to the post" status of SNH48 is what allowed it to survive the idol bust where dozens of other groups did not (ATF, Lady Bees, 1931, Lunar, Cherry Girls…)
Financial difficulties on the horizon

SNH48 Group is HUGE. Three siser groups, over 300 idols on the payroll, almost as many staff members are only the beginning. STAR48 also has a movie production subsidiary and a fashion magazine (Mina Magazine China) plus investments in South Korea.
We mentionned earlier that SNH48 is dependent on the elections for a big part of their annual budgets.
STAR48 tried to change that by sending most of Top 16 out on survival shows in 2020.

Mo Han, Xu JiaQi, Dai Meng, Song XinRan, Zhang YuGe, Duan YiXuan, Fei QinYuan, Su ShanShan, and Sun Rui all were on "Youth With You 2". Chen Ke is on "CHUANG 2020". Wu ZheHan, Liu LiFei, Kong XiaoYin, and Shen MengYao are on "We Are Blazing".
In 2019, the fan clubs of four out of seven of the top members from the 2018 election (where the bulk of the voting revenue comes from) decided to boycott the event in protest of the "poor treatment" their idol was receiving. Their main complaints had to do with their idol not being pushed to a level that matched their rankings.
We have also seen a significant reduction in spending, the disbandment of sister groups, the cancellation of a major event (e.g. fashion shows), and the return of the trainees who had been in South Korea for just 1 year of a planned 2 year stay.
Put all those together and you see signs of financial struggles ahead.
Members going on survival shows have drawn a lot of new fans, but it still does not make up for the millions of yuan that did not make it into the coffers of the group at the end of 2019… and then Covid-19 hit.
Covid-19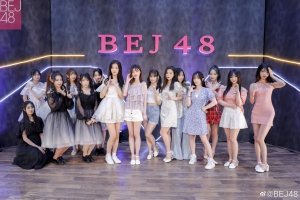 SNH48 has been VERY active online during the pandemic. Once the lockdowns started to ease in March, the group quickly made plans and slowly ramped up. This is great for fans but SNH48 does not make money from all those free shows.
Major events normally held in the Spring and early Summer have been cancelled and those were money makers for the company: 48 Idol Festival, Sports Meeting, election MV/EP with all related activities, a planned tour…
The company admitted a long time ago they were not making money with the theaters even if they sold all the seats. No joy there.
So, not only did the last election not generate the expected profit but, on top of it, the company lost almost half a year of other revenue. You will say "it was the same for everyone", but remember SNH48 does not just have 9 members and a few managers.
Elections kickoff is late… very late
Normally, the SNH48 election season starts mid-April with the release of their Summer EP (usually linked to a bikini MV) with sales and events leading up to the actual start of voting somewhere in June. This means fan clubs and fans have almost 2 full months to buy before the voting starts.
We are in June and none of that has happened. Rumours and hints by the members themselves still point to an election taking place in August 2020, but not a word yet from the company on how they are going to pull it off with the time that remains or if they will even be able to have a concert.
SNH48 needs to kickstart the election process as soon as possible if it wants any chance of delivering.
Should fans be concerned?
Everyone would be concerned when a company starts showing signs of trouble, but it wouldn't be the first time. Some of the biggest entertainment agencies in the world have walked the fence of collapse multiple times and are still here.
No need to be fatalistic.
Yes, we should expect the company to rationalize. It might mean that some more teams get disbanded (as was rumoured in December 2019) and we are certain to see another shuffle to rebalance everything once 1st and 2nd gens are gone.
What can YOU do? Remain a fan. It is that simple…