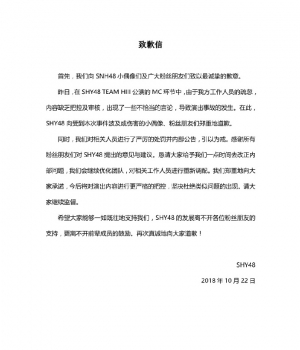 On October 22nd, SHY48 management issued a formal letter of apology to SNH48 and their fans as a result of an incident that took place on October 21st during the Team HIII stage.
Members Zheng JieLi and Tang Lin were participating in a comedy sketch when they made a bad joke involving SNH48 Team NII member Zhao Yue which was taken by fans as an insult.
SNH48 fans of Zhao Yue were quick to respond angrily to the situation which led to SHY48 issuing the apology.
Here is the text of the apology in English (credit to our Partner SNH48 Group Wiki Singapore).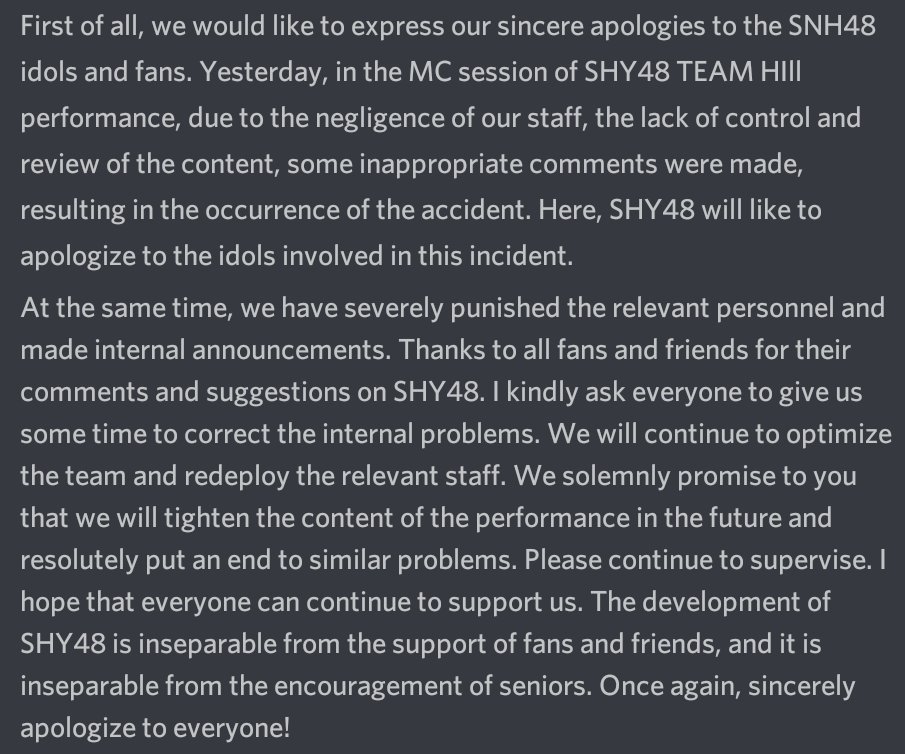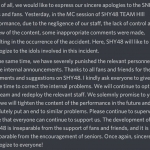 The letter indicates that severe punitive action has already been taken and that it was a mistake of management for not properly controlling the content and delivery of the MC which caused offense.
All the people involved were docked a month's pay and the two members issued long apologies to Zhao Yue and her fans on their Sina Weibo accounts (below).
Here is the video apology recorded by Tang Lin.