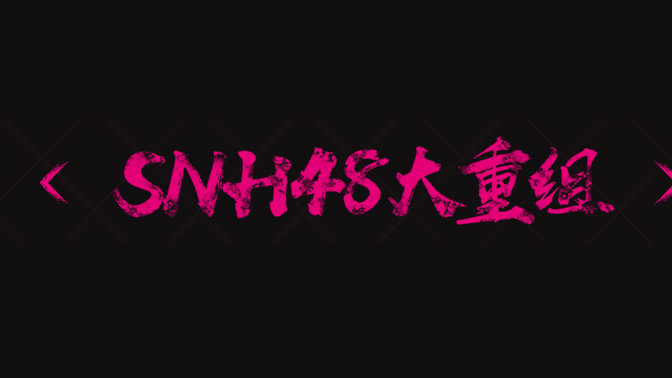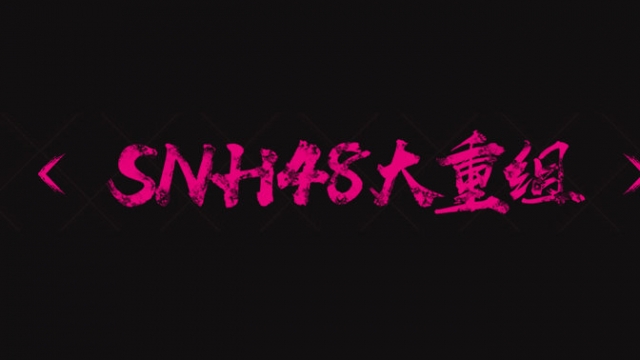 At the stroke of midnight on January 1st, SNH48 officially announced that they will be performing a full reorganization (commonly known as a "shuffle") of their teams!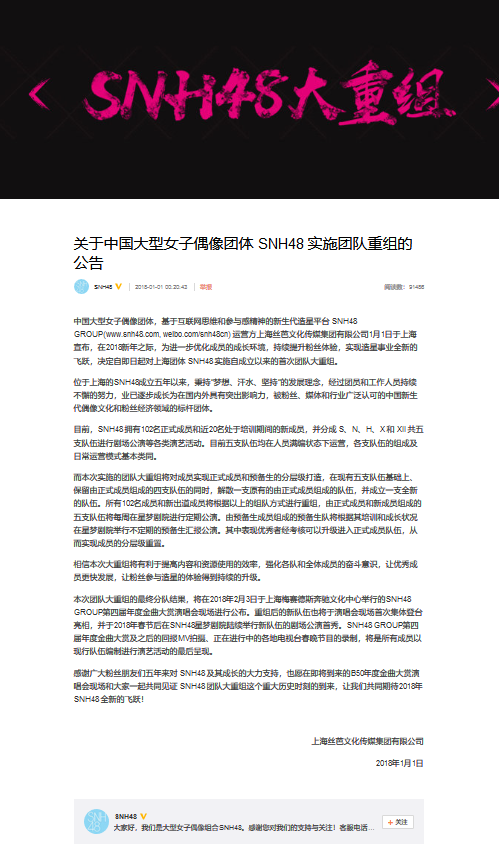 The current teams (SII, NII, HII, X, and XII) will be reorganized with members distributed in 4 teams and a 5th training team to be created in a way similar to what was recently done for GNZ48 in Guangzhou.
Under this system, new SNH48 members would now debut in the training team and, based on their progress, eventually promoted to be a regular member in one of the 4 main teams. What this means in real terms is the end of Team XII.
New team formations will be officially announced during the upcoming Best50 concert on February 3rd and new teams will begin performing stages together during the Spring Festival celebrations the following week.
You can read the official announcement here.
It is meaningful to note that the fan clubs of Teams SII, X, and XII have already publicly come out against this shuffle.