Members of SNH48 have recently been showing off their dance moves in their newly redesigned practice rooms (see the latest at top of page).
Guess who pic.twitter.com/8pAf4kSUCA

— SNH48 Today (@snh48_today) November 21, 2019
Xu JiaQi (Kiki), Zhang YuGe (Tako), and Sun Rui (Three) of #SNH48 Team SII taking advantage of one of the newly redecorated dance rehearsal spaces with the group's living center pic.twitter.com/dciYL8YZvc

— SNH48 Today (@snh48_today) November 9, 2019
OUTTOO
GNZ48 also got into the dance groove by creating their very own dance unit (named "OUTTOO") that publishes small routines regularly on the Douyin platform (known as "TikTok" outside mainland China).
The unit is composed of Liu LiFei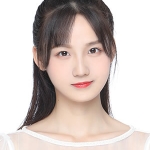 (Team NIII), Chen GuiJun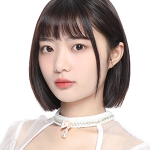 (Team Z), Hong JingWen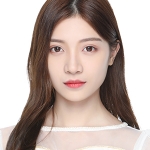 (Team NIII), Huang ChuYin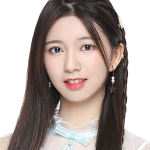 (Team G), Ye ShuQi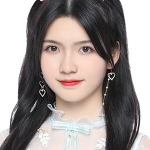 (Team G).
Below are a few of their performances that we posted on our Twitter feed!
Another offering from the #GNZ48 dance unit "OUTTOO" on Douyin ("TikTok" outside China) pic.twitter.com/RXYQq6Oqkg

— SNH48 Today (@snh48_today) November 22, 2019
Here is the latest offering from the #GNZ48 dance unit "OUTTOO" pic.twitter.com/46HCYOb25d

— SNH48 Today (@snh48_today) November 18, 2019
New Douyin video with Hong JingWen (Team NIII) and Chen GuiJun (Team Z) of the #GNZ48 dance unit "OUTTOO" pic.twitter.com/ILgHiWLshC

— SNH48 Today (@snh48_today) November 14, 2019
Latest Douyin (known as "TikTok" outside China) performance by the #GNZ48 dance unit "OUTTOO" pic.twitter.com/eKmo5thv3y

— SNH48 Today (@snh48_today) November 11, 2019
The #GNZ48 dance unit "OUTTOO" with a new Douyin ("TikTok" outside mainland China) video pic.twitter.com/zw8mMWvJK6

— SNH48 Today (@snh48_today) November 7, 2019
A new quick performance by the #GNZ48 dance team "OUTTOO" on the Douyin platform (known as "TikTok" outside mainland China) pic.twitter.com/2yIkOFnjD9

— SNH48 Today (@snh48_today) November 4, 2019