February 27th was the end of a very long wait for fans of the SNH48 subunit SEN7ES.
The team finally had their official debut in South Korea with a performance of the Korean version of the song "SWAN" on MBC Music "Show Champion"!
The performance was very well received by Kpop fans who responded by raising the level of interactions about the subunit to numbers in the 6 digits.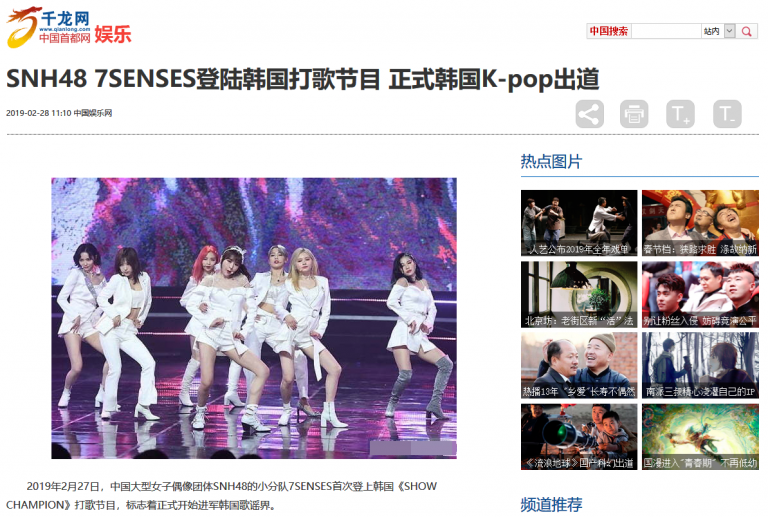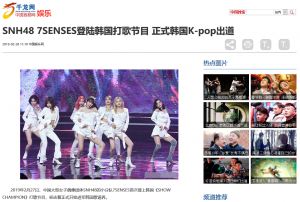 Chinese media also took notice of the debut and has started to report very positively making note that SEN7ES is the first entirely domestic (mainland) Chinese girl group to officially debut in South Korea.
Ahead of the show, SEN7ES had been trending in popular South Korean search engine DAUM and that continued after their performance.
The members took a gamble by singing Live in a language that is not their own for their debut which seems to have paid off.