Xu ChenChen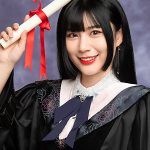 (Honoured Graduate of Team SII now an employee of STAR48) once again played host to the announcements of the SNH48 Group 7th Best50 Request Time preliminary results on the evening of November 22nd, 2020.
A lot of changes and some familiar patterns with these 2nd preliminary results: the first two unit songs remained the same and we have seen a surprising surge of songs from SNH48 subunits (both current and disbanded) with everything from SEN7ES to BLUEV passing by Color Girls. Also, watch for some good rankings for new generation members (10+) of SNH48.
The results
Here is the breakdown of Top 50 songs (units, solos, and team songs) from November 22nd.
| | | | | |
| --- | --- | --- | --- | --- |
| RANK | SONG | ORIGINAL BY | PERFORMED BY | |
| 01 | 爱未央 (UNIT) | SNH48 Team SII (SII7) | | Chen Ke (G) |
| 01 | 爱未央 (UNIT) | SNH48 Team SII (SII7) | | Zheng DanNi (NIII) |
| | | | | |
| 02 | 就差一点点 (UNIT) | GNZ48 Team Z (Z3) | | Zhang QiongYu (G) |
| 02 | 就差一点点 (UNIT) | GNZ48 Team Z (Z3) | | Xie LeiLei (G) |
| | | | | |
| 03 | Hold Me Tight (UNIT) | SNH48 Team SII (SII8) | | Hu XiaoHui (NII) |
| 03 | Hold Me Tight (UNIT) | SNH48 Team SII (SII8) | | Liu ShuXian (NII) |
| | | | | |
| 04 | MY BOY (UNIT) | BEJ48 Team J (J2) | | Wang Yi (HII) |
| 04 | MY BOY (UNIT) | BEJ48 Team J (J2) | | Zhou ShiYu (NII) |
| | | | | |
| 05 | SPY (UNIT) | BEJ48 Team B (B3) | | Zhang YuGe (SEN7ES) |
| 05 | SPY (UNIT) | BEJ48 Team B (B3) | | Lu Ting (NII) |
| | | | | |
| 06 | 笔下之城 | HO2 | | Xu YangYuZhuo (HII) |
| 06 | 笔下之城 | HO2 | | Chen Ke (G) |
| | | | | |
| 07 | Feeling You (SOLO) | SNH48 Team NII (NII6) | | Li JiaEn (HII) |
| | | | | |
| 08 | 双行道 (UNIT) | GNZ48 Team G (G4) | | Liu Xian (NII) |
| 08 | 双行道 (UNIT) | GNZ48 Team G (G4) | | Wang JiongYi (Z) |
| 08 | 双行道 (UNIT) | GNZ48 Team G (G4) | | Wang FeiYan (X) |
| 08 | 双行道 (UNIT) | GNZ48 Team G (G4) | | Wang SiYue (Z) |
| 08 | 双行道 (UNIT) | GNZ48 Team G (G4) | | Ning Ke (SII) |
| 08 | 双行道 (UNIT) | GNZ48 Team G (G4) | | Qu MeiLin |
| 08 | 双行道 (UNIT) | GNZ48 Team G (G4) | | Mao YiHan |
| 08 | 双行道 (UNIT) | GNZ48 Team G (G4) | | Wang MengZhu |
| | | | | |
| 09 | 恋爱告急 (SOLO) | 恋爱告急 EP | | Kong XiaoYin (SEN7ES) |
| | | | | |
| 10 | 对峙 (UNIT) | SNH48 Team HII (HII4) | | Liu QianQian (NIII) |
| 10 | 对峙 (UNIT) | SNH48 Team HII (HII4) | | Wang Yi (HII) |
| 10 | 对峙 (UNIT) | SNH48 Team HII (HII4) | | Jiang Shan (HII) |
| | | | | |
| 11 | 凛 (UNIT) | GNZ48 Team G (G4) | | Pan YingQi |
| 11 | 凛 (UNIT) | GNZ48 Team G (G4) | | Lin Nan (HII) |
| 11 | 凛 (UNIT) | GNZ48 Team G (G4) | | Qiao YuZhen |
| 11 | 凛 (UNIT) | GNZ48 Team G (G4) | | Zhang Run (NIII) |
| 11 | 凛 (UNIT) | GNZ48 Team G (G4) | | Chen NanXi (NIII) |
| 11 | 凛 (UNIT) | GNZ48 Team G (G4) | | Lv Yi (X) |
| 11 | 凛 (UNIT) | GNZ48 Team G (G4) | | Zhang RuiJie (NII) |
| 11 | 凛 (UNIT) | GNZ48 Team G (G4) | | Lai JunYi |
| | | | | |
| 12 | 重生计划 (TEAM) | SNH48 Team SII (SII8) | | TEAM SII |
| | | | | |
| 13 | NaCl (UNIT) | GNZ48 Team Z (Z3) | | Luo HanYue (G) |
| 13 | NaCl (UNIT) | GNZ48 Team Z (Z3) | | Zhang ShuYu (Z) |
| 13 | NaCl (UNIT) | GNZ48 Team Z (Z3) | | Lei YuXiao |
| 13 | NaCl (UNIT) | GNZ48 Team Z (Z3) | | Yang YunHan |
| | | | | |
| 14 | Super Logic (UNIT) | SNH48 Team HII (HII5) | | Wang RuiQi (X) |
| 14 | Super Logic (UNIT) | SNH48 Team HII (HII5) | | Zhang Yi (NII) |
| 14 | Super Logic (UNIT) | SNH48 Team HII (HII5) | | Zhang Xi (NII) |
| 14 | Super Logic (UNIT) | SNH48 Team HII (HII5) | | Jin LuoSai |
| | | | | |
| 15 | Honor (TEAM) | SNH48 Team HII (HII5) | | TEAM HII |
| | | | | |
| 16 | 9 to 9 (UNIT) | GNZ48 Team G (G3) | | Yuan YiQi (HII) |
| 16 | 9 to 9 (UNIT) | GNZ48 Team G (G3) | | Duan YiXuan (SII) |
| | | | | |
| 17 | 雨中钢琴师 (UNIT) | SNH48 Team HII (HII2) | | Liu ZengYan (SII) |
| 17 | 雨中钢琴师 (UNIT) | SNH48 Team HII (HII2) | | Chen Lin (X) |
| 17 | 雨中钢琴师 (UNIT) | SNH48 Team HII (HII2) | | HeYang QingQing (X) |
| | | | | |
| 18 | 狐狸 (FOX) | DeMOON | | Ren ManLin |
| 18 | 狐狸 (FOX) | DeMOON | | Huang ChuYin (G) |
| 18 | 狐狸 (FOX) | DeMOON | | Nong YanPing (Z) |
| 18 | 狐狸 (FOX) | DeMOON | | Tang Lin |
| 18 | 狐狸 (FOX) | DeMOON | | Xie FeiFei (Z) |
| 18 | 狐狸 (FOX) | DeMOON | | Lin Zhi (G) |
| 18 | 狐狸 (FOX) | DeMOON | | Zhang XiaoYing (NII) |
| | | | | |
| 19 | Black Baccara (SOLO) | SNH48 Team X (X5) | | Zhang QiongYu (G) |
| | | | | |
| 20 | 最终回合 (UNIT) | SNH48 Team SII (SII8) | | Zhang HuaiJin (NII) |
| 20 | 最终回合 (UNIT) | SNH48 Team SII (SII8) | | Zhang YuXin (NII) |
| 20 | 最终回合 (UNIT) | SNH48 Team SII (SII8) | | Yang KeLu (Z) |
| 20 | 最终回合 (UNIT) | SNH48 Team SII (SII8) | | Tian QianLan |
| | | | | |
| 21 | 夜蝶 (UNIT) | SNH48 Team SII (SII1) | | Shen MengYao (HII) |
| 21 | 夜蝶 (UNIT) | SNH48 Team SII (SII1) | | Zhang QiongYu (G) |
| | | | | |
| 22 | 灵魂使者 (UNIT) | SNH48 Team SII (SII7) | | Yuan YuZhen (SII) |
| 22 | 灵魂使者 (UNIT) | SNH48 Team SII (SII7) | | Huang EnRu (SII) |
| 22 | 灵魂使者 (UNIT) | SNH48 Team SII (SII7) | | Liu Jie (NII) |
| 22 | 灵魂使者 (UNIT) | SNH48 Team SII (SII7) | | Peng JiaMin (SII) |
| | | | | |
| 23 | 未接来电 (UNIT) | SNH48 Team NII (NII6) | | Zheng DanNi (NIII) |
| 23 | 未接来电 (UNIT) | SNH48 Team NII (NII6) | | Wang XiaoJia (X) |
| | | | | |
| 24 | 暴走少女 (UNIT) | GNZ48 Team NIII (NIII2) | | Yang Ye (X) |
| 24 | 暴走少女 (UNIT) | GNZ48 Team NIII (NIII2) | | Jiang Yun (SII) |
| 24 | 暴走少女 (UNIT) | GNZ48 Team NIII (NIII2) | | Qi Jing (X) |
| 24 | 暴走少女 (UNIT) | GNZ48 Team NIII (NIII2) | | Sun XiaoYan |
| | | | | |
| 25 | 一体同心 (UNIT) | SNH48 Team NII (NII7) | | Zhang Xin (HII) |
| 25 | 一体同心 (UNIT) | SNH48 Team NII (NII7) | | Liu LiFei (NIII) |
| | | | | |
| 26 | 青涩的香蕉 (UNIT) | SNH48 Team SII (SII5) | | Fei QinYuan (HII) |
| 26 | 青涩的香蕉 (UNIT) | SNH48 Team SII (SII5) | | Su ShanShan (NII) |
| | | | | |
| 27 | 塞壬 (UNIT) | BEJ48 Team J (J2) | | Zhu YiXin (G) |
| 27 | 塞壬 (UNIT) | BEJ48 Team J (J2) | | Yang YuXin (NII) |
| 27 | 塞壬 (UNIT) | BEJ48 Team J (J2) | | Lu TianHui (NII) |
| | | | | |
| 28 | Colorful Day | Color Girls | | Yan Qin (NII) |
| 28 | Colorful Day | Color Girls | | Wang Zi |
| 28 | Colorful Day | Color Girls | | Luo KeJia (G) |
| 28 | Colorful Day | Color Girls | | Xie AiLin (NIII) |
| 28 | Colorful Day | Color Girls | | Zhang ZhiJie |
| | | | | |
| 29 | MY KEY | BLUEV | | Hu XiaoHui (NII) |
| 29 | MY KEY | BLUEV | | Liu ShuXian (NII) |
| 29 | MY KEY | BLUEV | | Shi ZhuJun (NIII) |
| 29 | MY KEY | BLUEV | | Zhao TianYang (SII) |
| 29 | MY KEY | BLUEV | | Hao JingYi (HII) |
| | | | | |
| 30 | 触电 | DeMOON | | Feng YuTing (SII) |
| 30 | 触电 | DeMOON | | Lu YeHui (SII) |
| 30 | 触电 | DeMOON | | Pan LuYao (X) |
| 30 | 触电 | DeMOON | | Chen YuZi (SII) |
| 30 | 触电 | DeMOON | | Chen NiYa |
| 30 | 触电 | DeMOON | | Chen JiaYing (G) |
| 30 | 触电 | DeMOON | | Lin JiaPei (G) |
| | | | | |
| 31 | 玛利亚 (UNIT) | BEJ48 Team E (EW1) | | Xie LeiLei (G) |
| 31 | 玛利亚 (UNIT) | BEJ48 Team E (EW1) | | Qing YuWen (NII) |
| | | | | |
| 32 | 人鱼 (UNIT) | SNH48 Team X (X3) | | Song XinRan (X) |
| 32 | 人鱼 (UNIT) | SNH48 Team X (X3) | | Feng SiJia (HII) |
| | | | | |
| 33 | 美杜莎的温柔 (UNIT) | GNZ48 Team G (G3) | | Jiang Yun (SII) |
| 33 | 美杜莎的温柔 (UNIT) | GNZ48 Team G (G3) | | Shao XueCong (SII) |
| 33 | 美杜莎的温柔 (UNIT) | GNZ48 Team G (G3) | | Tian ShuLi (SII) |
| | | | | |
| 34 | SHOW (UNIT) | BEJ48 Team B (B3) | | Hong JingWen (NIII) |
| 34 | SHOW (UNIT) | BEJ48 Team B (B3) | | Li Hui (SII) |
| 34 | SHOW (UNIT) | BEJ48 Team B (B3) | | Xie TianYi (X) |
| | | | | |
| 35 | 低烧 (UNIT) | GNZ48 Team G (G4) | | Chen QianNan (NII) |
| 35 | 低烧 (UNIT) | GNZ48 Team G (G4) | | Su ShanShan (NII) |
| | | | | |
| 36 | 占据 (UNIT) | GNZ48 Team G (G4) | | Xie LeiLei (G) |
| 36 | 占据 (UNIT) | GNZ48 Team G (G4) | | Su ShanShan (NII) |
| 36 | 占据 (UNIT) | GNZ48 Team G (G4) | | Liu LiFei (NIII) |
| | | | | |
| 37 | MAMI | BLUEV | | Lu Jing (NIII) |
| 37 | MAMI | BLUEV | | Guo Shuang (HII) |
| 37 | MAMI | BLUEV | | Yang YuanYuan (Z) |
| 37 | MAMI | BLUEV | | Li Na |
| 37 | MAMI | BLUEV | | Wang DanNi |
| | | | | |
| 38 | 临兵斗者皆阵列在前 (UNIT) | SNH48 Team HII (H5) | | You Miao (SII) |
| 38 | 临兵斗者皆阵列在前 (UNIT) | SNH48 Team HII (H5) | | Ma YuLing (SII) |
| 38 | 临兵斗者皆阵列在前 (UNIT) | SNH48 Team HII (H5) | | Yan MingYun (SII) |
| | | | | |
| 39 | 天鹅 (SWAN) | SEN7ES | | Wen JingJie (SII) |
| 39 | 天鹅 (SWAN) | SEN7ES | | Shen XiaoAi (SII) |
| 39 | 天鹅 (SWAN) | SEN7ES | | Wang QiuRu (SII) |
| 39 | 天鹅 (SWAN) | SEN7ES | | Jin YingYue (NII) |
| 39 | 天鹅 (SWAN) | SEN7ES | | Ye ShuQi (G) |
| 39 | 天鹅 (SWAN) | SEN7ES | | Liu ZengYan (SII) |
| 39 | 天鹅 (SWAN) | SEN7ES | | Bian ChuXian (SII) |
| | | | | |
| 40 | 花园舞曲 (UNIT) | SNH48 Team X (X5) | | Zhang YuGe (SEN7ES) |
| 40 | 花园舞曲 (UNIT) | SNH48 Team X (X5) | | Ran Wei (X) |
| 40 | 花园舞曲 (UNIT) | SNH48 Team X (X5) | | Li ShanShan (G) |
| 40 | 花园舞曲 (UNIT) | SNH48 Team X (X5) | | Long YiRui (Z) |
| | | | | |
| 41 | 樱花草 (SOLO) | Golden Melodies | | Wan LiNa (HII) |
| | | | | |
| 42 | 最后的曙光 (UNIT) | SNH48 Team X (X4) | | Liu ShengNan (X) |
| 42 | 最后的曙光 (UNIT) | SNH48 Team X (X4) | | Wang ZiXin (Z) |
| 42 | 最后的曙光 (UNIT) | SNH48 Team X (X4) | | Liang WanLin (Z) |
| 42 | 最后的曙光 (UNIT) | SNH48 Team X (X4) | | Zhou QianYu |
| | | | | |
| 43 | Like I Do (SOLO) | Cover | | Dai Meng (SEN7ES) |
| | | | | |
| 44 | 无声的探戈 (UNIT) | SNH48 Team HII (HII5) | | Zhu YiXin (G) |
| 44 | 无声的探戈 (UNIT) | SNH48 Team HII (HII5) | | Zeng AiJia (G) |
| | | | | |
| 45 | 不安星 (UNIT) | GNZ48 Team Z (Z3) | | Sun ZhenNi (HII) |
| 45 | 不安星 (UNIT) | GNZ48 Team Z (Z3) | | Chen QianNan (NII) |
| | | | | |
| 46 | 春夏秋冬 (UNIT) | SNH48 Team NII (NII6) | | Zhao JiaRui (NII) |
| 46 | 春夏秋冬 (UNIT) | SNH48 Team NII (NII6) | | Chen GuiJun (Z) |
| 46 | 春夏秋冬 (UNIT) | SNH48 Team NII (NII6) | | Lin ShuQing (HII) |
| 46 | 春夏秋冬 (UNIT) | SNH48 Team NII (NII6) | | Zhang MengHui |
| | | | | |
| 47 | 专属位置 (UNIT) | GNZ48 Team Z (Z3) | | Fang Qi (Z) |
| 47 | 专属位置 (UNIT) | GNZ48 Team Z (Z3) | | Bai XinYu (NII) |
| 47 | 专属位置 (UNIT) | GNZ48 Team Z (Z3) | | Wu YuFei (NIII) |
| 47 | 专属位置 (UNIT) | GNZ48 Team Z (Z3) | | Zhou Xiang |
| | | | | |
| 48 | 信念箭羽 (UNIT) | SNH48 Team NII (NII7) | | Zeng AiJia (G) |
| 48 | 信念箭羽 (UNIT) | SNH48 Team NII (NII7) | | Xu ChuWen (G) |
| 48 | 信念箭羽 (UNIT) | SNH48 Team NII (NII7) | | Cheng Ge (HII) |
| | | | | |
| 49 | 等不到你 (SOLO) | 等不到你 EP | | Song XinRan (X) |
| | | | | |
| 50 | Me&U (SOLO) | Golden Melodies | | Sun Rui (SII) |