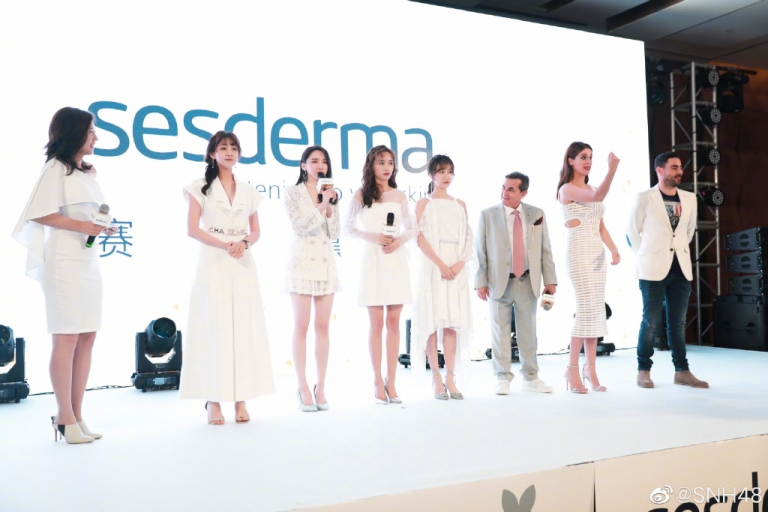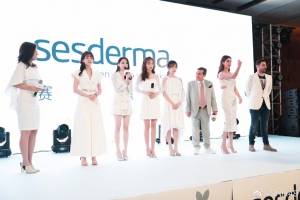 The top 4 members from the 2018 SNH48 Group general elections were onsite in Shanghai for a promotional event for Spanish beauty product company Saesderma.
Li YiTong, Huang TingTing, Feng XinDuo, and Lu Ting (below) have been named official image ambassadors for the various products from the brand being sold throughout China.
Members will be featured in a variety of promotions for the products "MIST", "ULTRA", "CLASSIC", and "C-VIT".
Watch Feng XinDuo and Lu Ting performing as the subunit HO2 at top of page and some video of the event below.
at