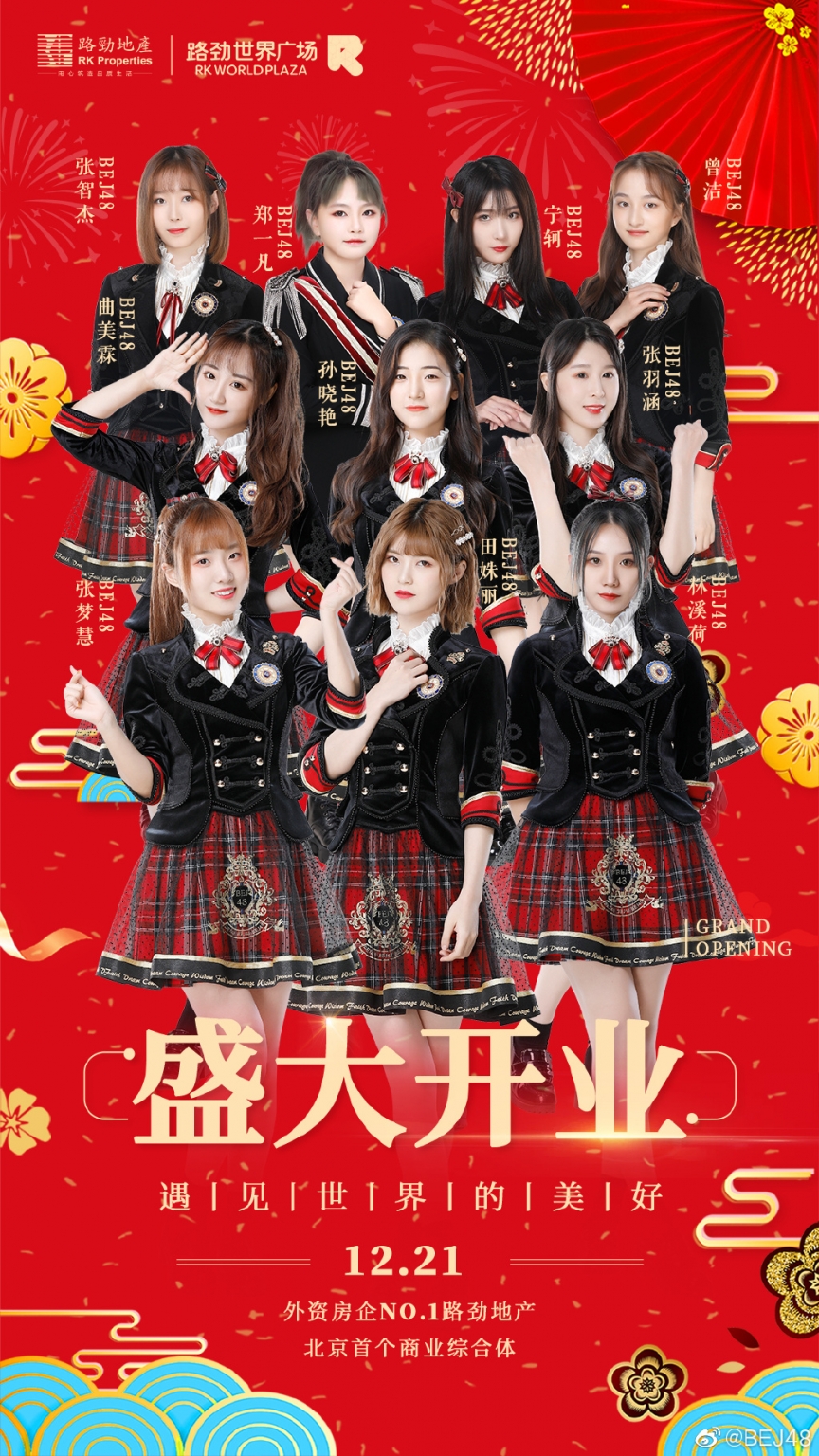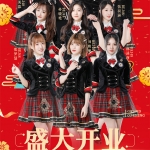 Beijing officially welcomed its newest shopping venue on December 21st with the Grand Opening of the RK World Plaza. Ten members of BEJ48 teams B and E performed and met with fans during the event.
Six of the members offered a stage performance with the remaining four joining them for a handshake event after the show.
Participating members (from bottom left to right in the pictore on the right): Zhang MengHui (Team B), Tian ShuLi (Team B), Lin XiHe (Team B), Qu MeiLin (Team B), Sun XiaoYan (Team B), Zhang YuHan (Team B), Zhang ZhiJie (Team E), Zheng YiFan (Team E), Ning Ke (Team B), and Zeng Jie (Team E).