SNH48 Team NII had the honour of being the first team to begin performing their regular stage ("时之卷") once more following the forced February hiatus due to the Covid-19 coronavirus.
Teams NII and X will return to their stages while SII and HII continue, for the moment to present joint stages due to too many of their members being away for either the IQIYI show "Youth With You 2" or the Tencent show "Produce 2020".
Stage rework
Having "时之卷" return does not mean that changes were not done as a result of recent events like the departures of Feng XinDuo and Huang TingTing or the participation of Zhao Yue (Akira) in "Produce 2020".
Lu Ting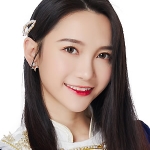 has become the main figure of the team due to her ranking at the last election while several team songs and units had to arranged with new members in key positions.
Watch that performance in the stage video at top of page.