On April 29th, Sun Rui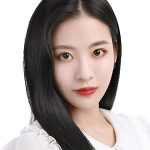 of SNH48 Team SII was the guest star for a promo esports event by fast growing Chinese phone maker "Realme".
The event featured several well known esports players who all used the company's phones to participate in a friendly round on a Tencent racing app.
Watch the full event in the video at top of the page.