New fans of SNH48 may not be aware of the fact that, over the last several years, the group has been releasing a series of original stages that all are part of a single story. Elements, like a time traveling suitcase in Team SII and HII, connect all the shows together. Fans often refer to this as the "lore" of the shows.
All of these stages ("District 48", "Plan Salvation", "Scroll of Time", "Heading News", "Fate X", "Forgotten Kingdom"…) are now collectively known as "Phase 1" of the story (yes, kind of like the Marvel movies).
Team HII will premiere the next segment of this story on July 24th with the original stage "Ultimate Mission" and Team SII will follow with a yet to be titled stage in Q4 of 2021 (after the elections). These new stages will fall in "Phase 2".
The new Team SII stage was announced on July 11th with the release of a promo video (see top of the page) for "Phase 2". In the video, you see Mo Han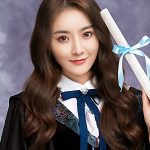 (Honoured Graduate) who was center for "District 48" and "Plan Salvation" before her graduation alongside members of Team HII and Duan YiXuan (new Captain of Team SII) interacting with the suitcase which links their stories.
Where will this story take us next? Stay tuned!