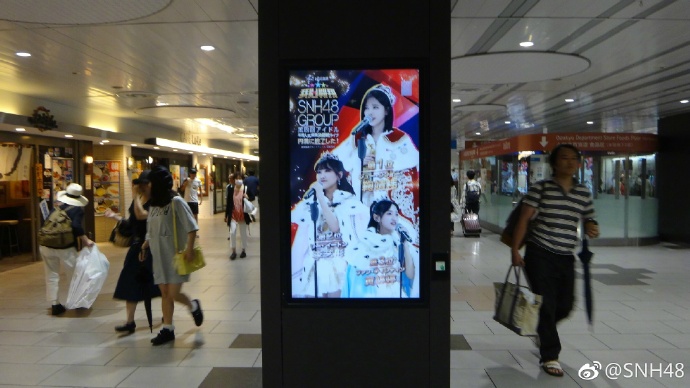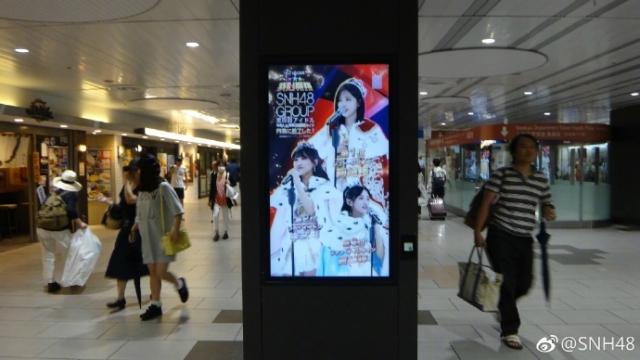 Now that the SNH48 Group 4th General Elections are behind us, STAR48 has been pushing promotions of the Top 3 (Ju JingYi, Li YiTong, and Huang TingTing) as well as Top 16 of various groups both nationally and internationally.
The first promos surface on the CCTV Mobile Network in buses in 20 major Chinese cities. It was followed soon after by the Top 3 and Top 16 of BEJ48 being displayed on a building in BeiJing and ShangHai as well as promos in the GuangZhou subway for GNZ48.
On August 7th, management took a step further and purchased major promo space in Shinjuku subway station in Tokyo (Japan). This is a major subway station in the city where subtitled footage of the election ceremony was broadcasted.
This marks the start of a promo push for the winners in various regions with more expected in China, Japan, Hong Kong, and New York City.
Keep watching SNH48 Today and our twitter feed (@snh48_today) for regular updates!