Fans had been anticipating the latest SNH48 Group bikini MV for quite some time by the time May 24th rolled around!
Filmed in Phuket (Thailand), the "那年夏天的梦" MV features Sun ZhenNi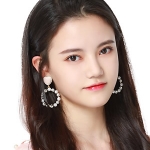 of Team HII as center for the first time. You can see the list of other participants in our coverage here.
Member videos
Each participating member got their own promo video (PV) prior to the release of the main MV. You can watch a few of those in the playlist below.