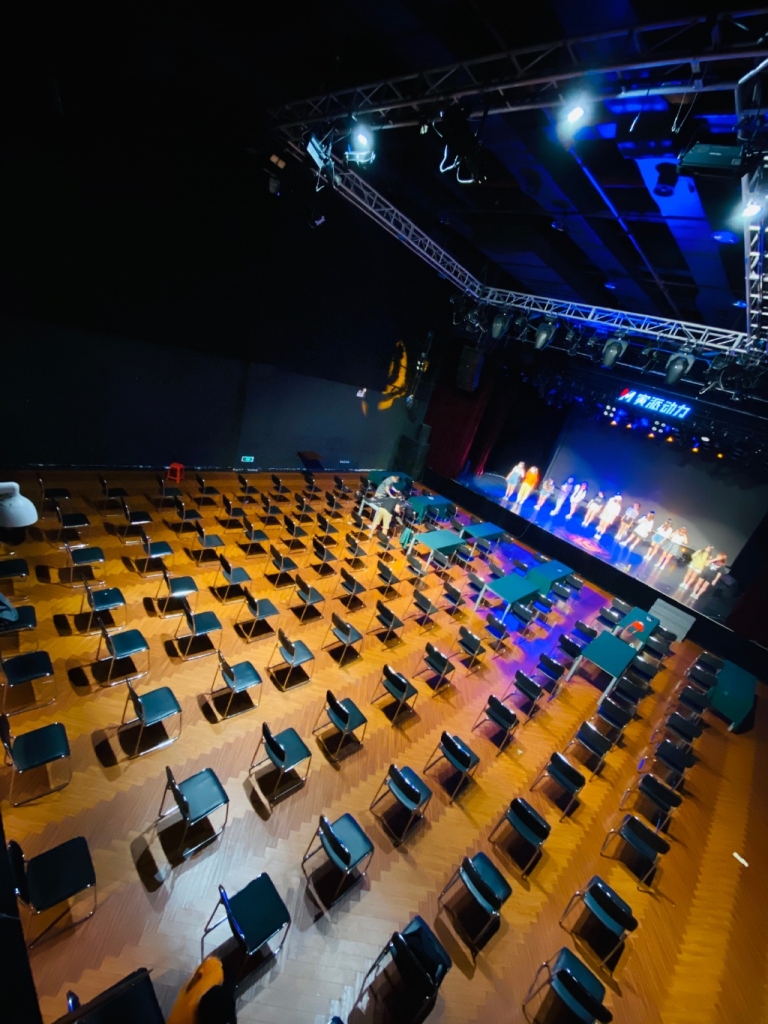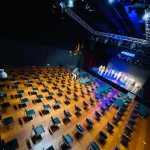 The members of CKG48 welcomed fans back for public performances on June 20th and they made it extra special but premiering the 3rd chapter in their current stage cycle: "Miss Camellia 绽放".
The "Miss Camellia" stages (named after the flower representing the region of Chongqing) use existing songs from the SNH48 Group discography to tell the story of the slow rebirth of CKG48 from disbandment in January 2019 through their revival in March of the same year and now their return to the elections.
You can find the setlist for the show here.
Change of venue due to Covid-19
Restrictions due to Covid-19 have forced the group to relocate to a different venue in order to ensure that proper social distancing rules could be applied (as seen in the photo to the right)
As you can see from the video at top of page, that did nothing to stop the enthusiasm of the fans who rushed to buy tickets as soon as they became available.