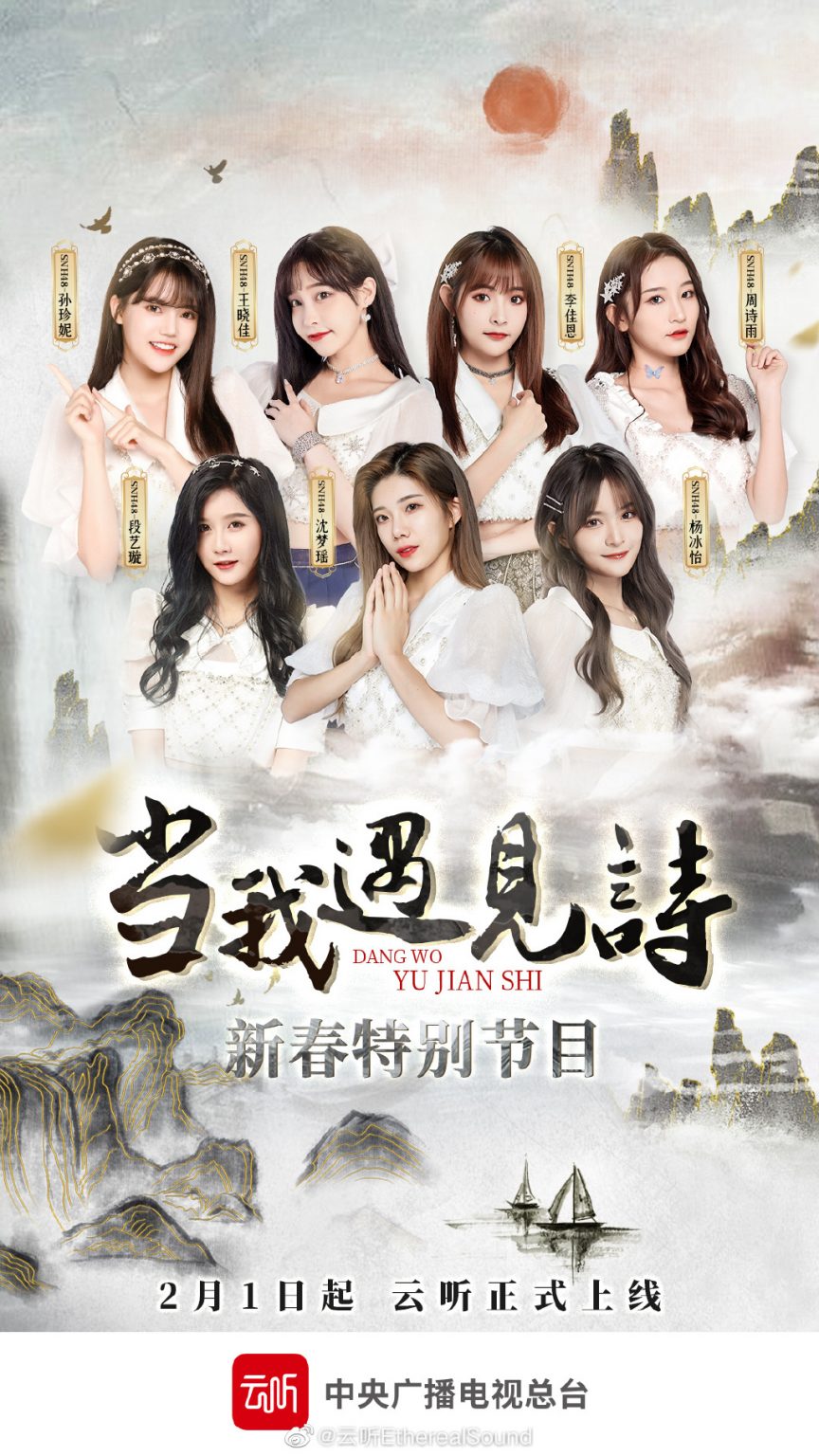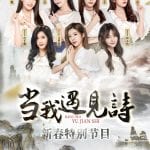 Seven members of SNH48 are taking part in a special radio program titled "当我遇见诗" by the China Central Radio and Television (state media) for the Spring Festival.
Hosted on the radio APP of the channel, each member recites a series of classic Chinese poems for the holiday. This falls in line with the recent push by Chinese state media to encourage classical arts in various forms.
You can listen to a few of the poems at top of the page and below.
Participating members (bottom left to right on the picture on the right): Duan YiXuan (Team SII), Shen MengYao (Team HII), Yang BingYi (Team X), Sun ZhenNi (Team HII), Wang XiaoJia (Team X), Li JiaEn (Team HII), and Zhou ShiYu (Team NII).