Studio48 (the movie production subsidiary of STAR48) has premiered on Youku VIP its latest drama series titled "平行迷途" ("Parallel Lost") on October 13th. This is a detective drama set in modern-day China which is interesting since most Studio48 shows tend to be set in fantasy settings.
You can watch the first episode at top of page.
Our stars
We of course focus here on our SNH48 members and graduates but let's not forget all the other fine actors in this series.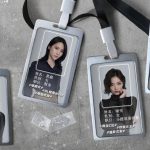 Our stars, in this case, are Lu Ting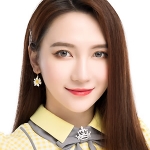 of SNH48 Team NII and Xu JiaQi (Kiki) of SEN7ES (Honoured Graduate). They respectively play the roles of "Huang Xin" (a business woman) and "Liang Xue" (an artist).
You can see their character posters and video introductions below.
We will post new links for the shows as they become available. You can also always watch the show from Youku.