The ChinaJoy Expo is China's answer to Comicon and is one of the largest events of its kind in Asia with hundreds of games, animes, comics, cosplayers, and more all pushing to get the attention of the thousands of visitors.
SNH48 Group has a long history (dating back to 2014) of participating in this Shanghai event both due to proximity but also a similar target audience.
This year, SNH48, BEJ48, and GNZ48 are all represented at the event.
GNZ48
GNZ48 Team NIII is the featured group this year with two different hour-long showcases at one of the primary stages hosted by streaming platform AcFunAcFunAcFun, known as AC for short, is a Chinese video sharing website. AcFun is an abbreviation of "Anime, Comic and Fun". The website is initially orientated as an ACGN community and is an influential video sharing website for its audience. AC Musume and TD Musume are the representative icons of AcFun. Source: Wikipedia (owned by Youku Toudu Inc.) on August 2nd and 3rd.
See videos below from both days.
That, however, is not the only activity GNZ48 is involved with.
Chen Ke (Team G), Tang LiJia (Team NIII), Xie LeiLei (Team G), Fang Qi (Team Z), and Long YiRui (Team Z) were involved in a promo event for the "雪鹰领主手游官博" game which is hosting a competition at the expo.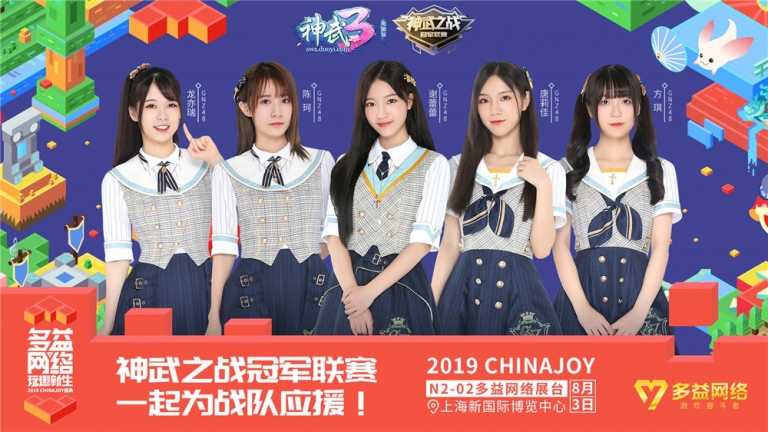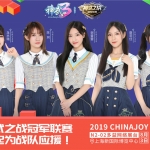 Here they are performing the GNZ48 original song "抱紧处理".
BEJ48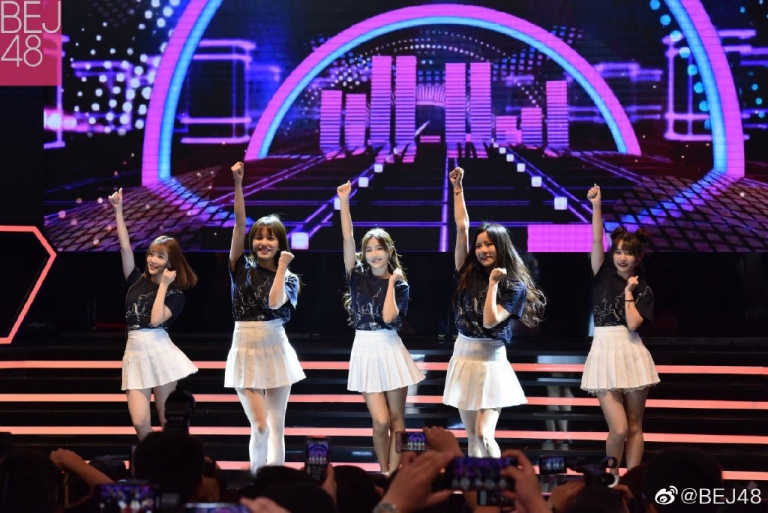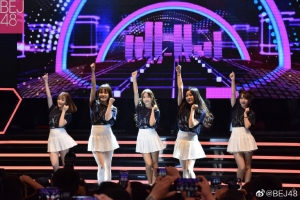 BEJ48 was not that far off as Duan YiXuan, Su ShanShan, Zhang HuaiJin, Feng SiJia, and Han JiaLe performed at the Qualcomm China Booth as part of their dutiies as image ambassadors for the brand's new Snapdragon chip.
Below is a fancam showing a cut of their performance.
DeMOON
The newest SNH48 subunit, DeMOON, was also part of the action as it offered their first original single "FOX" to the fans in attendance around the booth of gaming company RAZER雷蛇RAZERRazer Inc. is a global gaming hardware manufacturing company established in 2005 by Singaporean entrepreneur Min-Liang Tan and Robert Krakoff, after securing a large investment from Hong Kong tycoon Li Ka-shing and Singapore"s Temasek Holdings. Source: Wikipedia.
The team was missing Yuan YiQi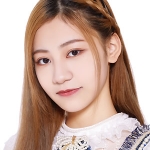 of Team HII but still offered a solid show before spending time helping to promote RAZER products.
Below are a fancam of their performance as well as some photos (click to enlarge).