SNH48 Group announced on March 6th that they would be releasing their new Spring EP titled "我们的旅程" ("Our Journey").
This will be a special Best50 edition EP featuring the top 10 songs from the last SNH48 Group Best50 Request Time Concert which was held in Guangzhou on January 19th, 2019.
The EP
This EP will be released in 3 different versions and will go on sale March 30th.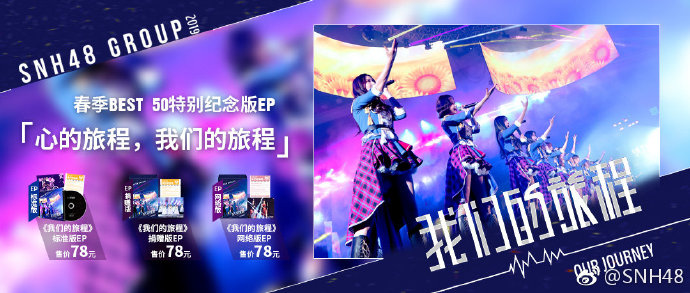 The songs
The following songs from the Best50 will appear on the EP.