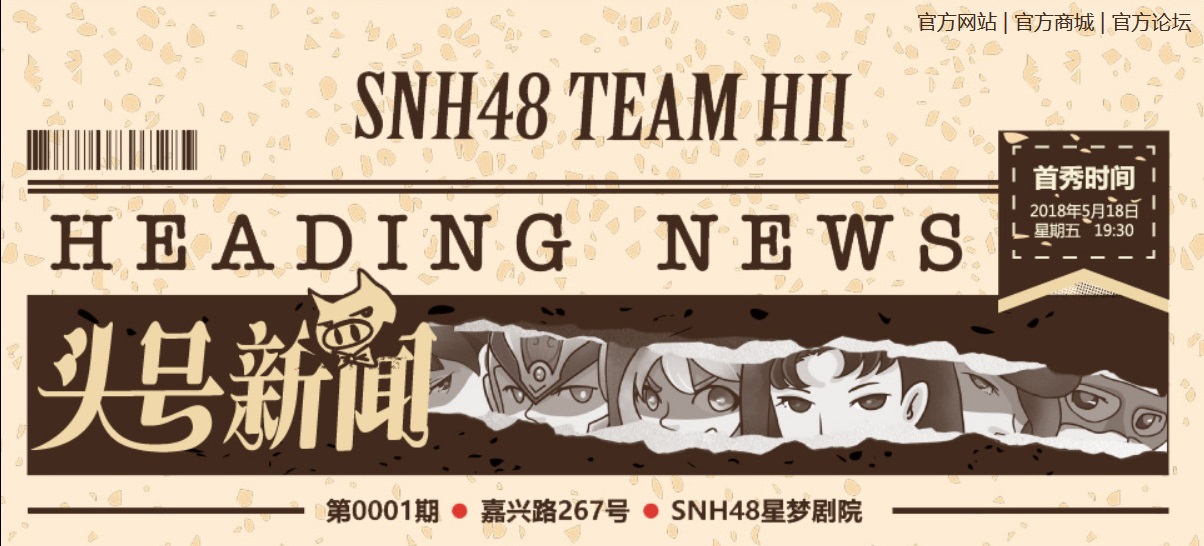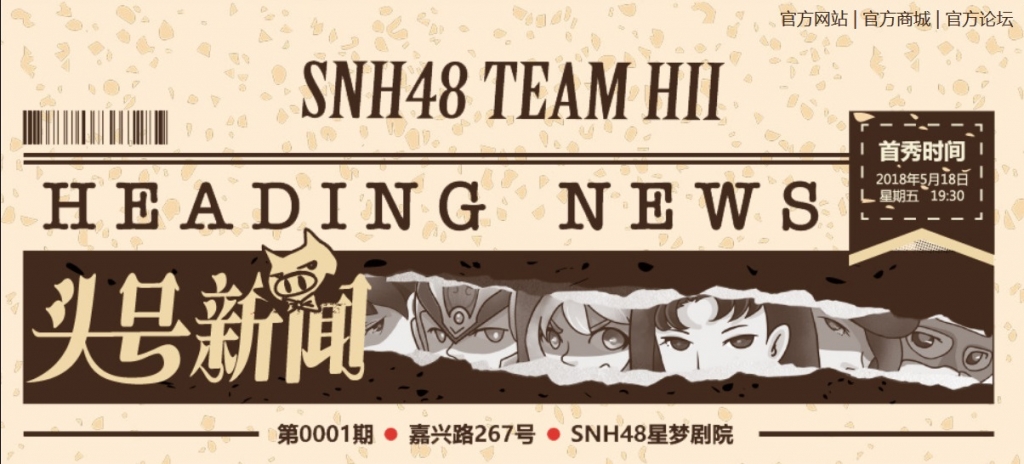 SNH48 announced on May 3rd that Team HII would premiere a new original stage titled "Headline News" on May 18th!
The stage will have a steampunkSteampunkSteampunk is a subgenre of science fiction or science fantasy that incorporates technology and aesthetic designs inspired by 19th-century industrial steam-powered machinery. Although its literary origins are sometimes associated with the cyberpunk genre, steampunk works are often set in an alternative history of the British Victorian era or American Wild West, in a future during which steam power has maintained mainstream usage, or in a fantasy world that similarly employs steam power. Source: Wikipedia styling based on the teaser (above) and web images that have so far been released.
This confirms the fan acclaimed shift away from "traditional" Japanese style stages that was seen with GNZ48, BEJ48 and in the recent "Fate X" original. Expect more and more of these changes going forward.
Below is the playlist for the stage with 16 new original songs.