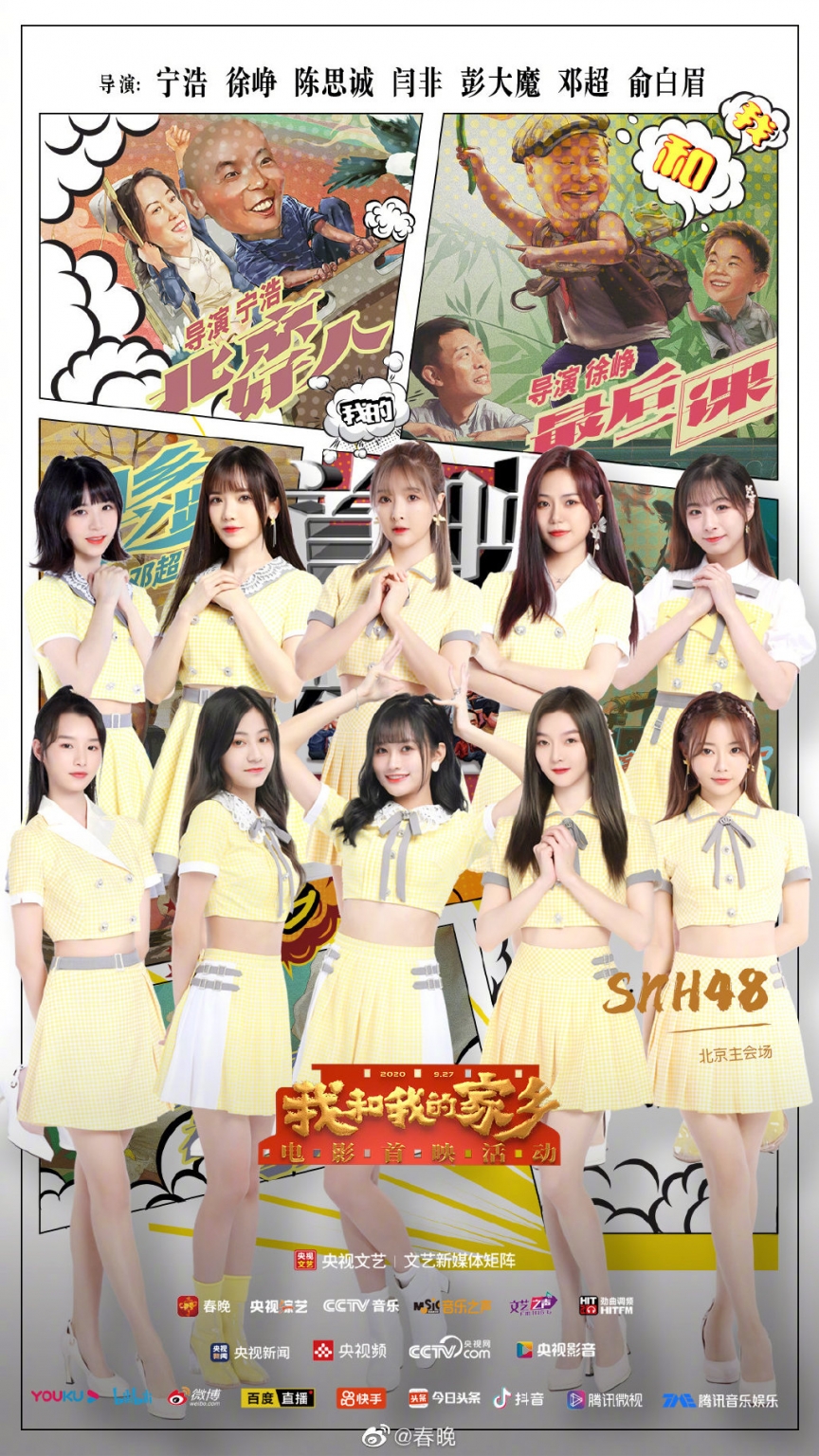 A team of SNH48 members was at the headquarters of CCTV on September 27th to perform for a movie premiere.
The movie "我和我的家乡" ("Me and my Hometown") got the royal treatment by the state-owned broadcaster as it got 5 different shows in 5 cities with a wide-array of top artists at each location.
These Live shows were a sort of "unofficial kickoff" of events leading up to the National Holiday celebrations on October 1st which, this year, coincides with the Mid-Autumn Festival (Moon Festival).
SNH48 was invited to perform the song "我多想" from the movie OST during the event. You can watch that performance at top of page.
Participating members were: Zhang Xin (Team HII/NIII), Yuan YiQi (Team HII), Qing YuWen (Team NII), Ma YuLing (Team SII), Hu XiaoHui (Team NII), Qi Jing (Team X), Liu Shuxian (Team NII), Zhang HuaiJin (Team NII), Zhang XiaoYing (Team NII), and HeYang QingQing (Team X).