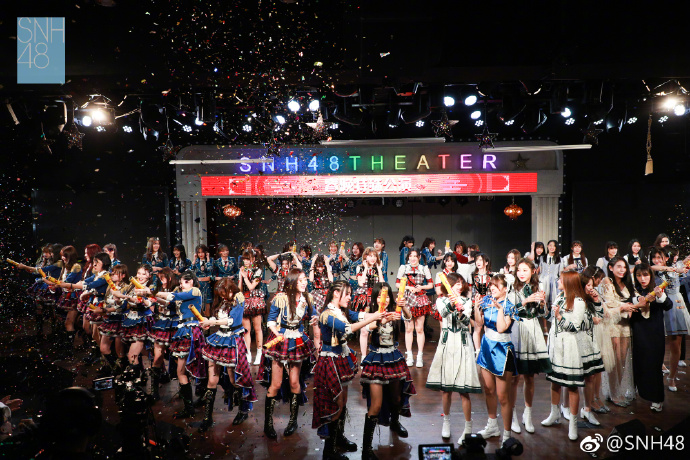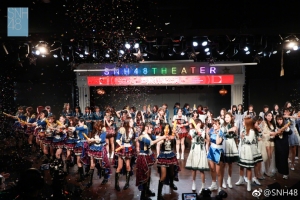 January 27th was an exciting day for SNH48 Group members as, for those who had to stay behind to take part in shows or stages, the evening marked the beginning of their Spring Festival holiday!
As is tradition, most members head home during this national holiday and theaters will be closed with no stages on the schedule.
You will still get plenty of SNH48 content though as previously recorded Spring Festival shows and galas start airing as early as January 28th! You can see the full schedule here.
Spring Festival stages
The members were not going to leave without giving best wishes to their fans so, Spring Festival stages and activities took place in all the theaters.
SNH48
SNH48 presented two very entertaining special joint stages on January 26th and 27th. You can watch the 26th stage below and the one from the 27th at top of page.
We covered the announcements from the January 26th shows here and here.
The group wasn't done though as, on January 27th, awards were presented for the "Best Moments" of 2018 which were either loved performances or funny moments. Watch that presentation below.
BEJ48 and GNZ48
No big surprises for the sister groups but they did both offer stages on January 27th. It was a special joint stage for BEJ48 and a Team Z performance of the "Trigonometric Functions" for GNZ48.
GNZ48 may not have had a joint stage but it did treat fans to a free meal ahead of the performance to celebrate the season! (pictures below)