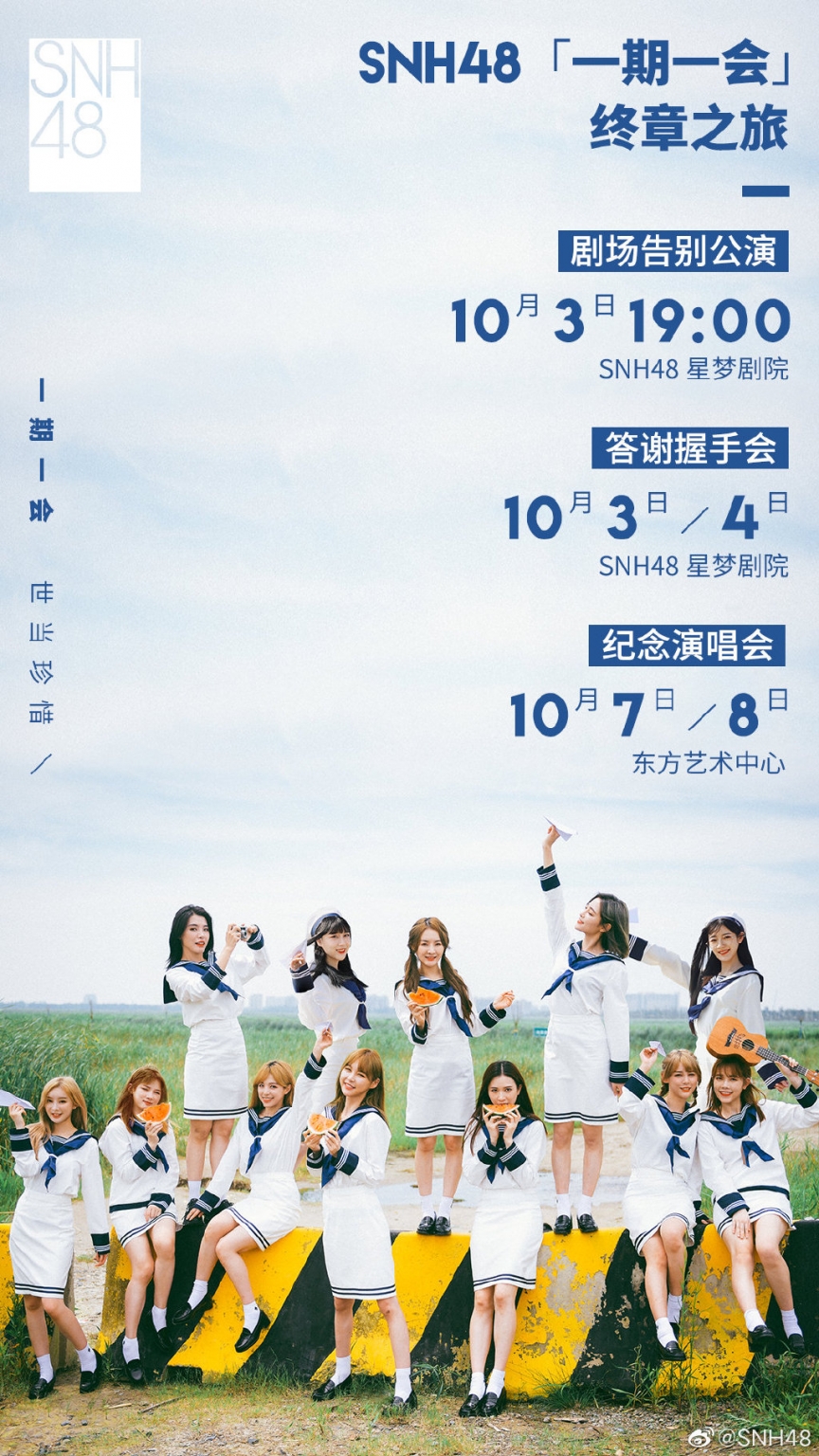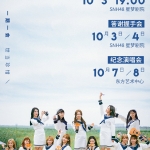 SNH48 announced on September 11th the official October schedule of events for the graduation of the 1st generation members.
The final month of the members in the group will include a final stage performance at the Xingmeng Theater, a 2-day handshake event, and two shows of a farewell concert.
These are billed as the final time all of these members will appear on stage together although we already know at least some have/will sign new contracts with STAR48, but no longer be part of SNH48 itself.
Graduation stage
The week-long graduation event will get started on Saturday October 3rd with a final stage at the Xingmeng Theater in Shanghai. The event will include the usual "Plan Salvation" show but also two special moments:
A ceremonial "passing of the torch" from the 1st generation to the next;
The removal of the photos from the wall outside the theater.
This photo ceremony has only happened a few times within the SNH48 history.
ALL 12 remaining members will participate in this event (including Xu JiaQi).


Handshake event
EDITOR'S NOTE: It was announced on September 14th that Xu JiaQi would no longer be participating in the handshake event due to lies and conflicts generated online by some disgruntled fans.
October 3rd and 4th will also welcome 11 members (minus Xu JiaQi) to a special graduation handshake event at the Xingmeng Theater. The event will be spread in two days to accommodate as many fans as possible.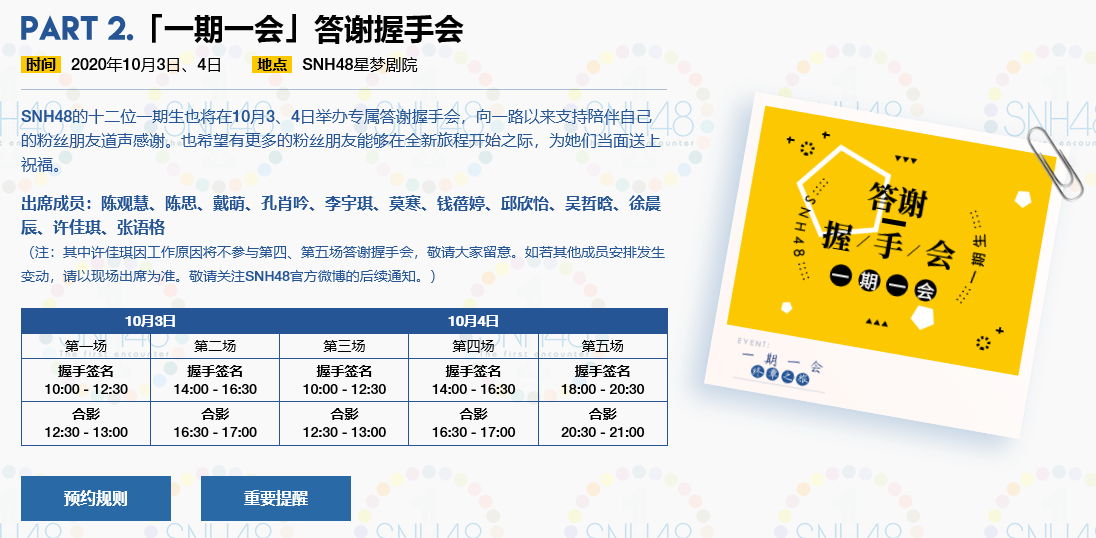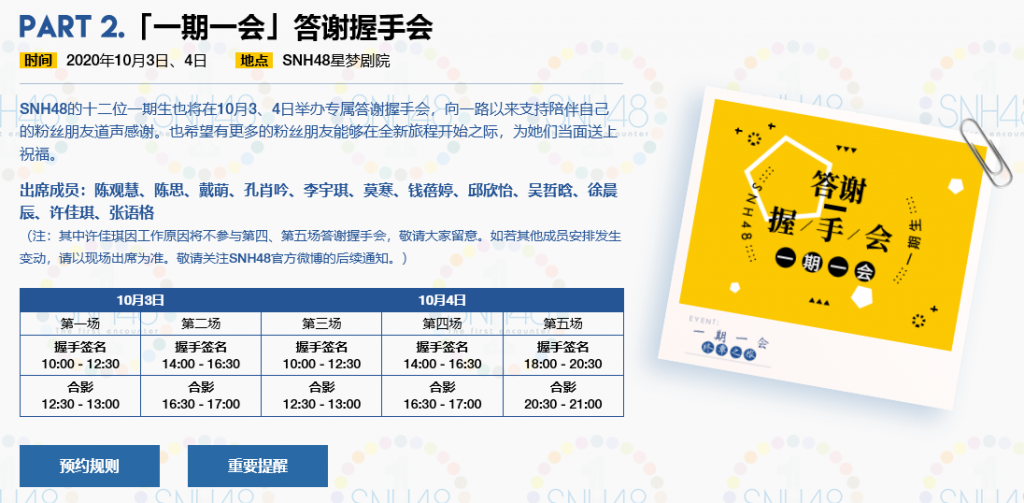 Graduation concert


As we had reported on Twitter earlier this month, it has now been confirmed that the graduation concert would take place at the Shanghai Oriental Art Center which is one of Shanghai's premier concert venue typically used for opera, ballet, and orchestras.
The concert will be presented twice on (October 7th and 8th) with the second show only being livestreamed. No details yet provided on where it would be available to watch or if it will be behind a paywall like the general elections.
11 of the members will be participating in the concert with Xu JiaQi (Kiki) being absent due to her "THE9" contract requiring their approval to any activity. It is uncertain if that approval was denied or not requested.
You can find all the details in the official web page below (in Chinese).