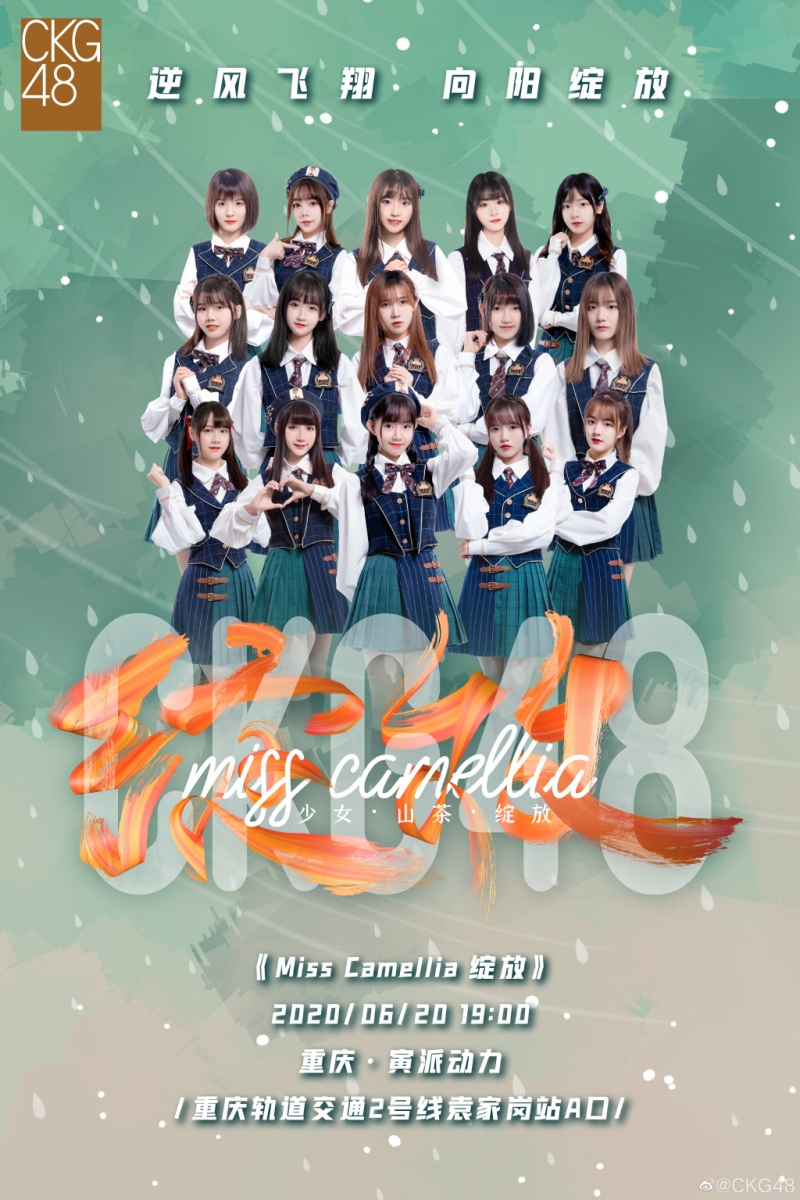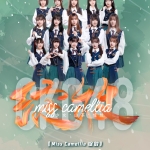 Fresh off the news that they would be participating in the SNH48 Group 7th General Elections (as "IDOLS Ft" members), the idols of CKG48 were proud to announce this week that they would premiere the third chapter in their "Miss Camellia" stage series titled "Miss Camellia 绽放" on June 20th!
This stage is similar to the ones that came before in the way that it takes songs from the SNH48 Group discography and arranges them to fit their theme. In a way, it is similar to what groups do with waiting stages.
You can watch a promo video for the new stage at top of page.
The setlist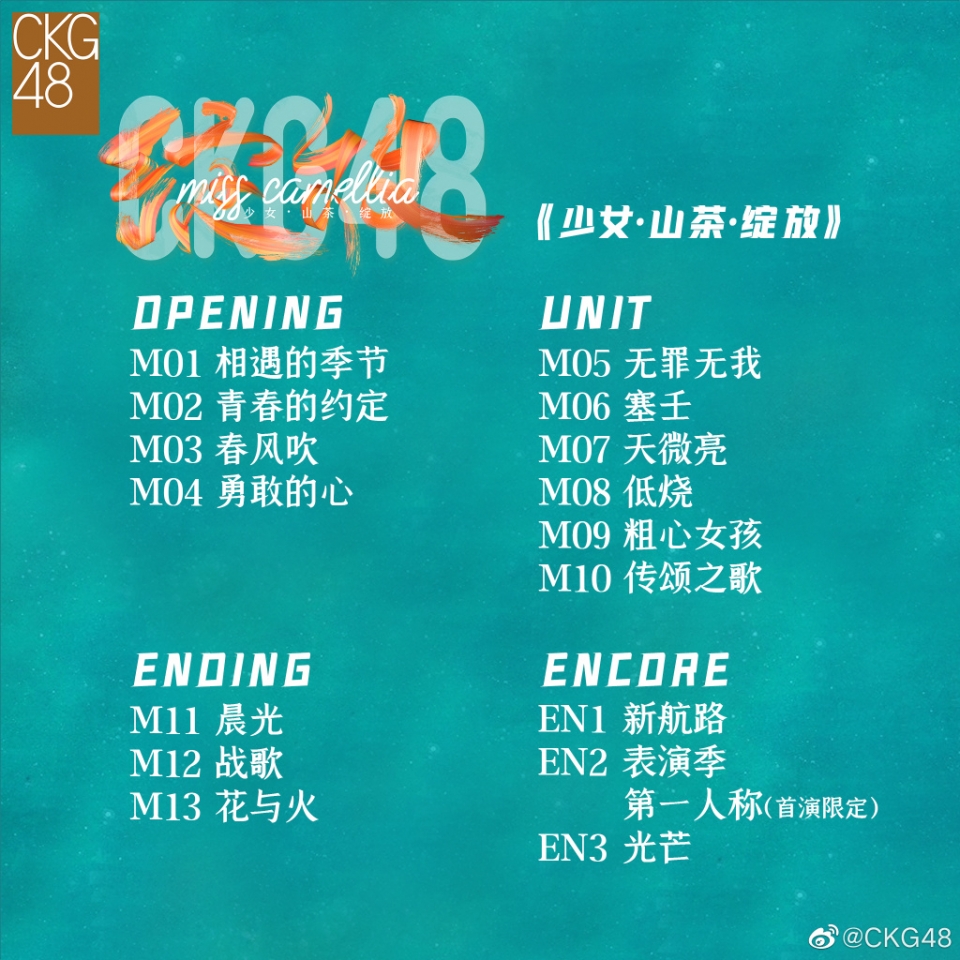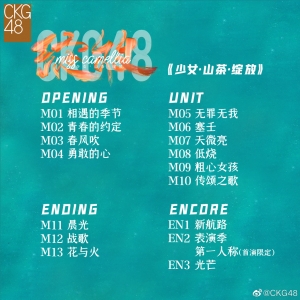 The stage is composed of the typical 16 tracks with 7 team songs, 6 units songs, and 3 team encores at the end of the show.