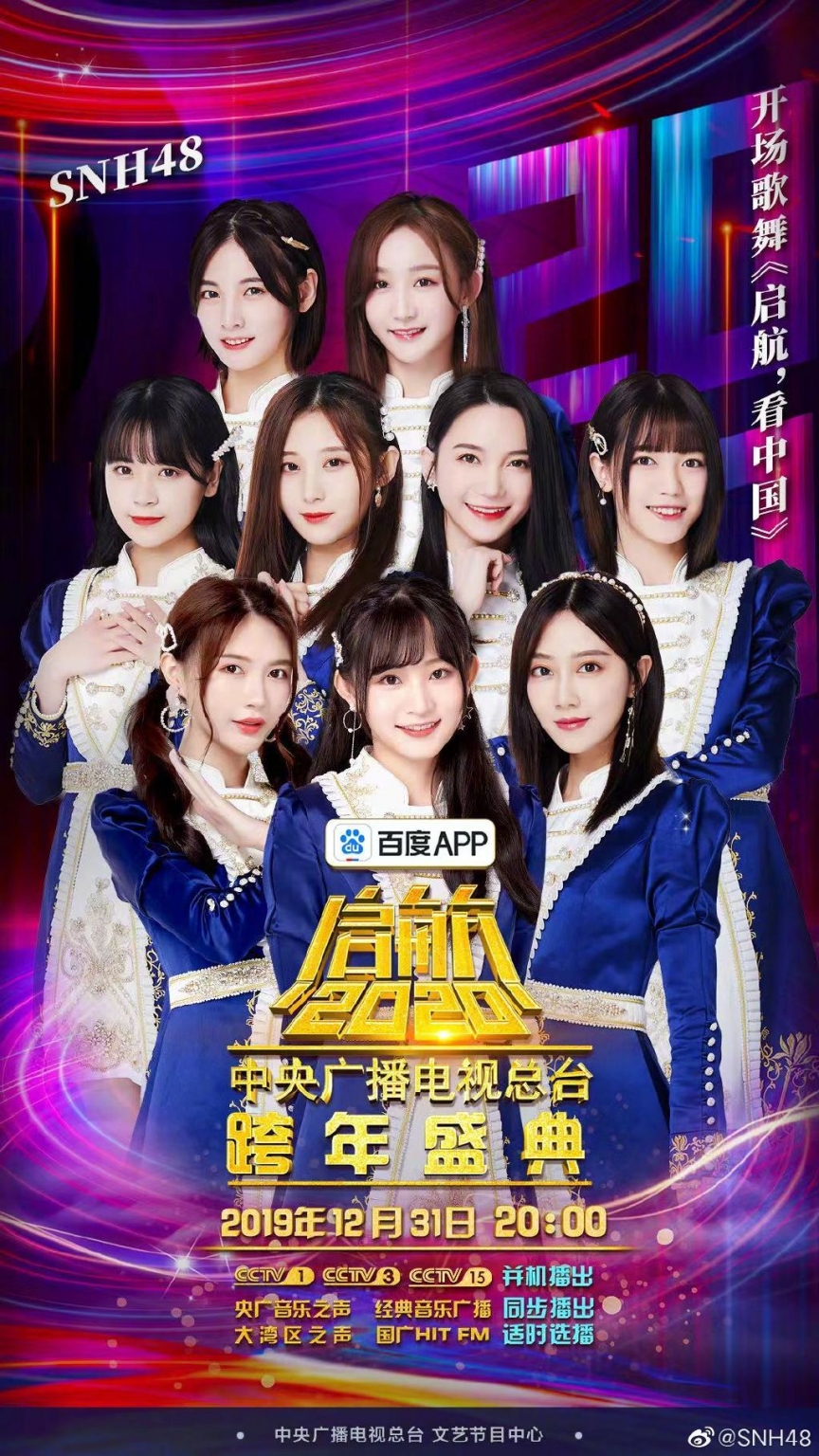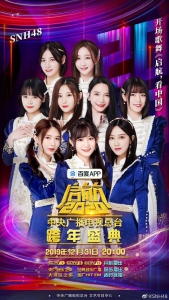 9 members of SNH48 Team NII took part in the official CCTV (state broadcaster) New Year's Eve show on December 31st. This show featured a long list of Chinese artists leading the way down the clock to 2020.
Although far simpler than the bigger Spring Festival (Chinese New Year) show to be cast less than a month from now, this is still a major showcase, even if brief, for SNH48 as the show was broadcast on CCTV1, CCTV3, CCTV15, and the Baidu APP across China and also internationally.
You can watch Team NII opening the show from the CCTV1 broadcast at top of page.
Participating members (from bottom left to right in the picture to the right): Zhang YuXin, Zhou ShiYu, Feng XinDuo, Lu TianHui, Jin YingYue, Lu Ting, Yi JiaAi, Zhao Yue, and Zhang Yi.